Today my second son, Matt, turned 16.

I can't believe I now have two children who are technically old enough to leave home!

Very mixed feelings about this.

Have a look at this: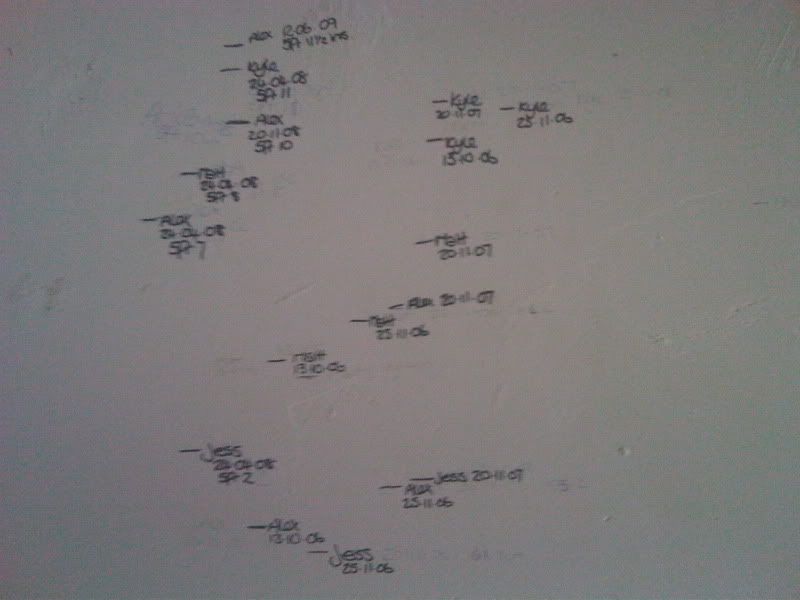 It's a height chart, I started doing it a few years ago as the boys starting shooting up in height leaving Jess and me far behind. I measured Alex today, he's 13 and is just half an inch under 6ft!!!