Jen bought me the pattern for Aestlight as a belated birthday gift.
I was very excited to get this as it's a pattern I've been coveting for a while. It's a surprisingly fast knit and only took me a few days (interspersed with spinning)
Here it is on the blocking mat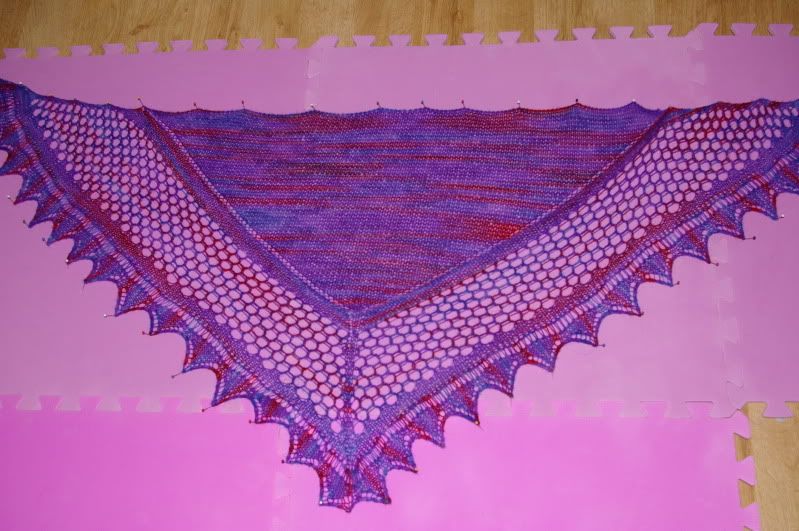 Isn't it just gorgeous? I shall definitely make more of these - so if I'm not sick of them by Christmas; you may just get one in your stocking!
Pattern: Aestlight
Source:
The Shetland Trader
Yarn: The Knitting Goddess 4 Ply Sock Yarn in Goddess Violet
Time: 17-01-10 - 21-01-10