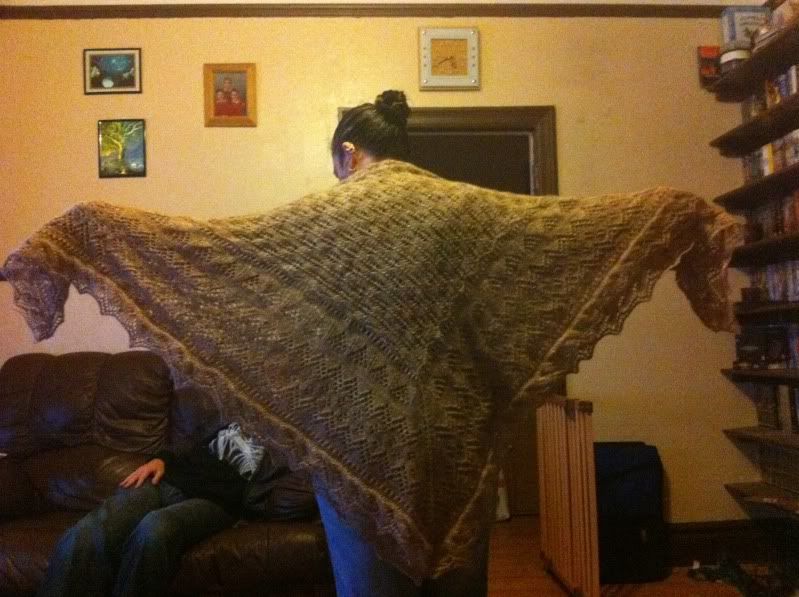 Despite the sore elbows, I have managed to finish another shawl!
I used the gorgeous
alpaca/merino
that I spun during the Tour de Fleece this year. I was planning on using all 3 skeins, but my guage was off and I only used 2.
This is probably a good thing as it blocked out to just over 60 inches and I don't know how/where I would block something any bigger!
I love this shawl! It's so warm and snuggly. I'm definitely going to buy more of the fibre and make more shawls with it!
Pattern: Fir Cone Square Shawl
from Folk Shawls
Yarn Used:
Handspun Merino/Alpaca
Time: 16-10-10 - 19-11-10