Forgive me if this doesn't make sense - I didn't go to bed last
night and I'm exhausted!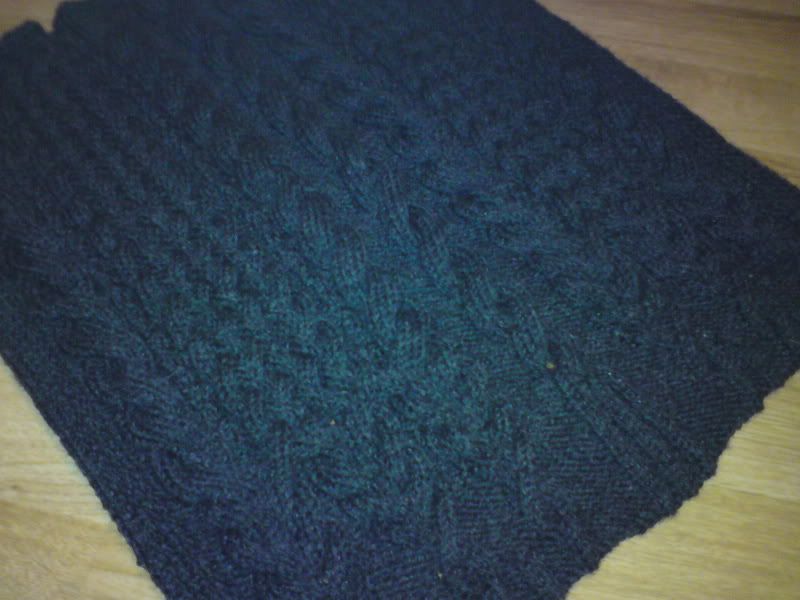 I've been working hard on my cabled yoke cardigan from Vogue Knitting, I've completed the front and the back, just doing the sleeves, then I can sew it all together and do the yoke.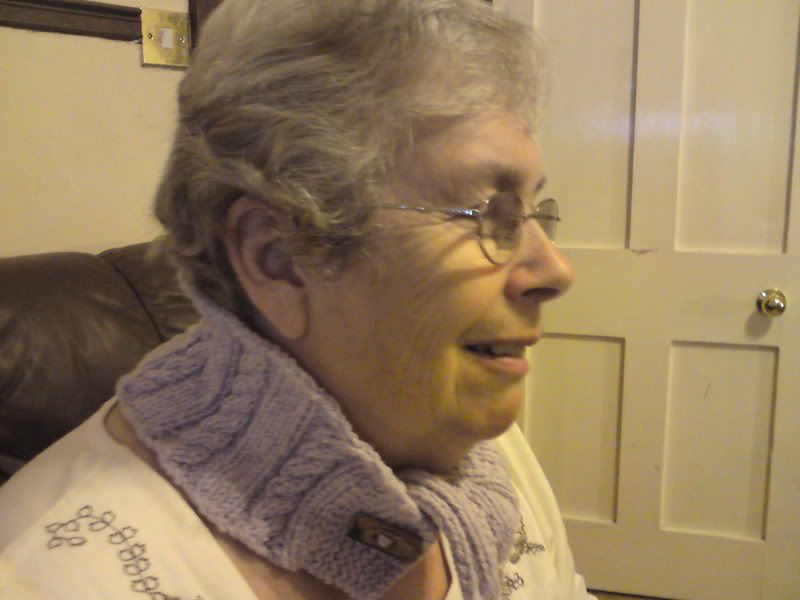 Mum said it's starting to get cold and she's been suffering with the most awful chest infection, so I rustled up Tudora
for her. This is her modelling it along with a pic of the back of my cardi.

Going to get back into the afghan as soon as I've finished this cardigan. I've also got to make a "Weasley" for Kerry's son Herbie. I've got the wool, still waiting for her to send me the measurements. I'm hoping to have my cardigan finished by the end of the week!

Must remember to buy some buttons tomorrow!