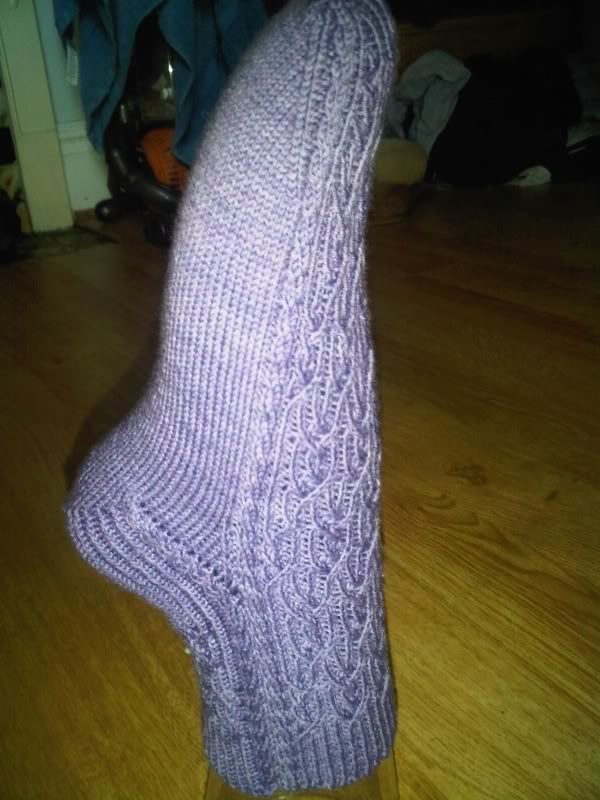 I started these socks at the beginning of November. I did the smallest size because that was the number of stitches I normally cast on.
However, I didn't take into account how much twisted rib and cables tighten the fabric!
So, I frogged it and cast on the medium size. I could get them on...just. But then I couldn't get them back over the heel and I had to frog them from around my ankle!
Finally I cast on the largest size and tried them on regularly.
I eventually finished today!