So, let's see.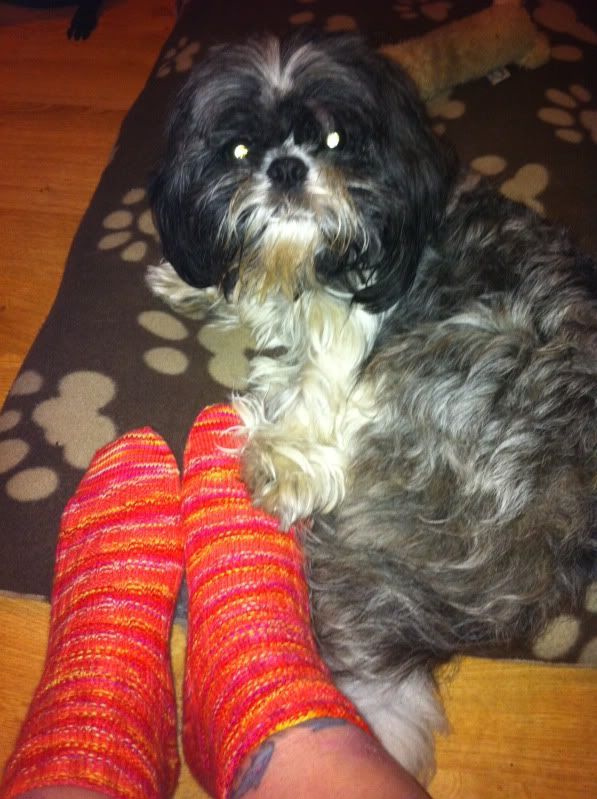 I finished my D socks, I did the Double Basket Socks from Little Box of Socks in some really bright yarn that came from Natalie (aka The Yarn Yard).
I really like them (even though I don't normally go for orange); they're bright and I smile whenever I look at them!
I've also had a massive plying session! I've finished both Still Waters and the pink tencel/merino I was spinning.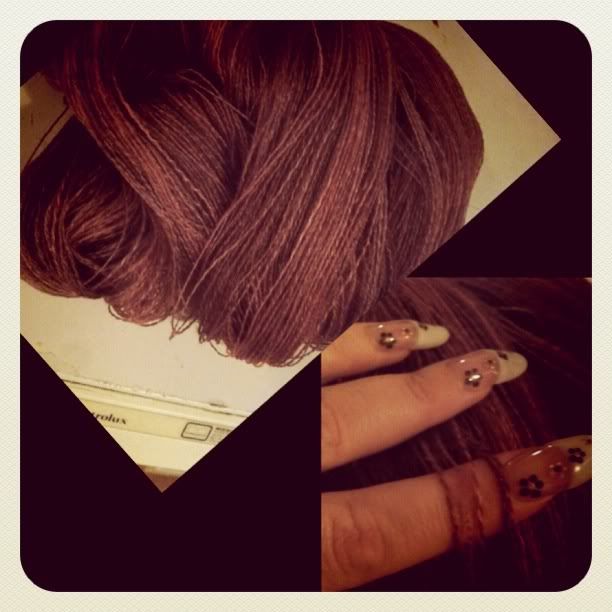 This colourway is called Madder Lake, I had 100g of it and I 2 plied the singles. I ended up with a whopping 948.7 m/1037.5 y.
Jess has claimed the yarn and I think I'll make her a Clapotis.
Then we have Still Waters, a 'Glitterball' from BabyLongLegs (who, incidentally, I got Sherry The Cherry from). Gorgeous colours and it has sterling silver in it too!
I Navajo plied this yarn to preserve the colours and ended up with 661.4 m/723.3 y.
Today....well, yesterday now as it's 2.15am....was Unravel at Farnham Maltings. I went with Debs in her car and met up with Helen and Claire when we got there. There was more there than I was expecting to see, but not as much fibre as I hoped for.
I did buy some gorgeous humbug stuff, black Alpaca and merino. I bought 500g of it and I started it this evening. It's so soft and luscious!
I also spent loads of money with Daniela from The Felt Studio UK - I think I might as well just give that woman the password to my paypal account. Have you seen the batts she cards? If not, go and visit for her
etsy shop
, just make sure someone is there to restrain you!
Now today is Sunday and it is also my daughter's 16th birthday.
I'm astonished when I look at her; she's a young lady now! When the hell did that happen? I love who she is (most of the time), but I miss that cute little girl that she used to be with ringlet hair and a cheeky giggle. Now she's a gorgeous young woman who wears revealing clothes and makeup!
Shocking!
;-)