I've finished! The cardigan is finished and it
looks GREAT!
Get a load of this!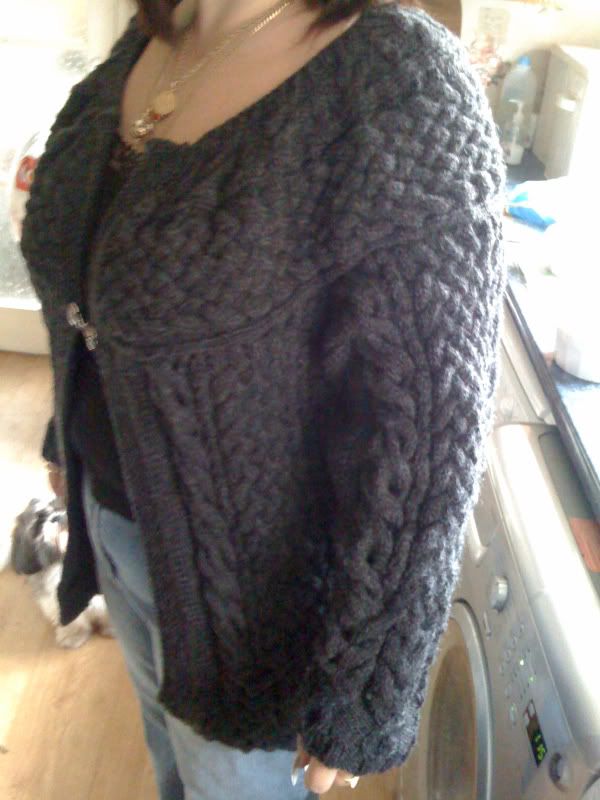 I also found some lovely clasps on eBay and it goes perfectly with the cardigan.
I want to make another one now, maybe in a different colour though not sure what colour…don't think they do purple aran :'(

I also completed this drop stitch scarf
, I did it in Noro Silk Garden and used 3 balls. I initially bought the yarn for Askew, but didn't like it when I started so I frogged it. Then I saw Jan making a drop stitch scarf at our last knitting meet and after a bit of discussion with her decided to make the scarf up in the Noro.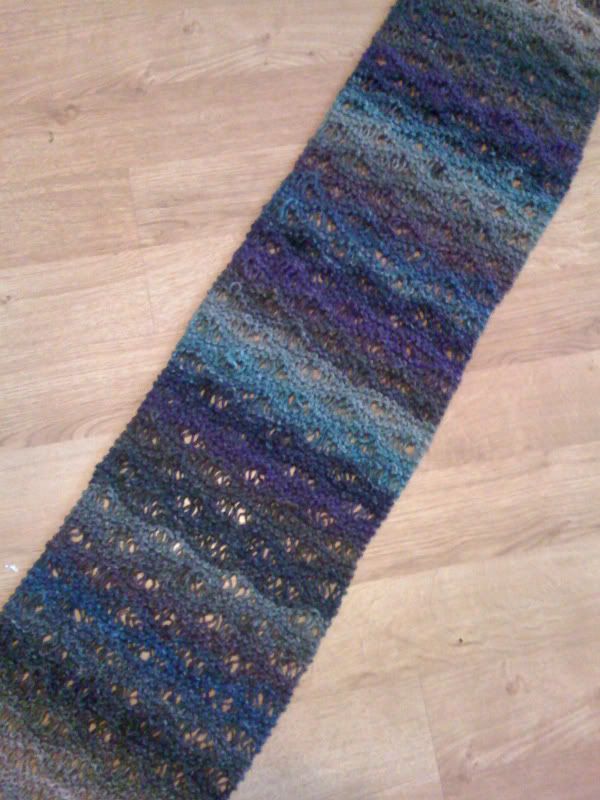 It looks gorgeous, but needs to be blocked to show it's full potential. I initially made this for me, but Jess has made it quite clear that I'm not going to get to wear it LOL

Now I'm making Beaumonde for Jess's friend, Ellie as a Christmas present.