Friday night was Matt's prom night, we spent Friday getting him all dolled up; we dyed his hair black, painted his nails black he even put on black eyeshadow...you get the idea!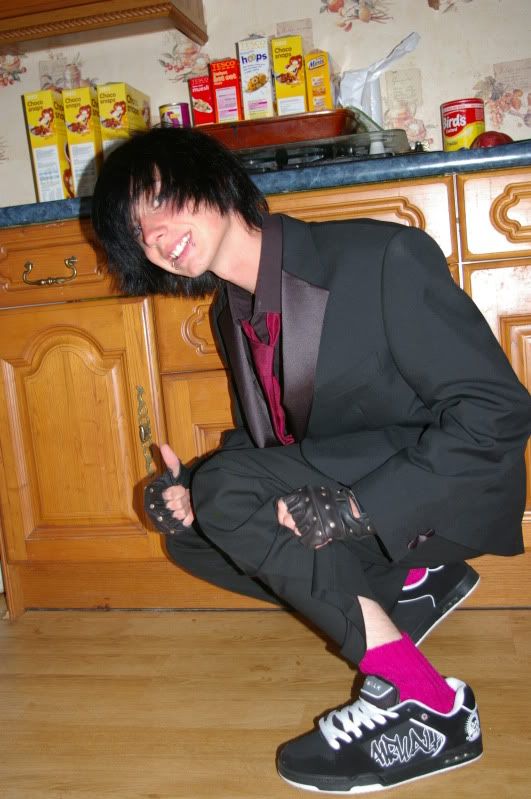 AND he wore his pink prom socks!

Here are some pictures of him with his date, Milly.

As you know, my first attempt at Vortical was a failure and I've had to reknit it. I finished the first sock this evening and it fits! It fits so well that it's given me more enthusiasm to finish the second one!