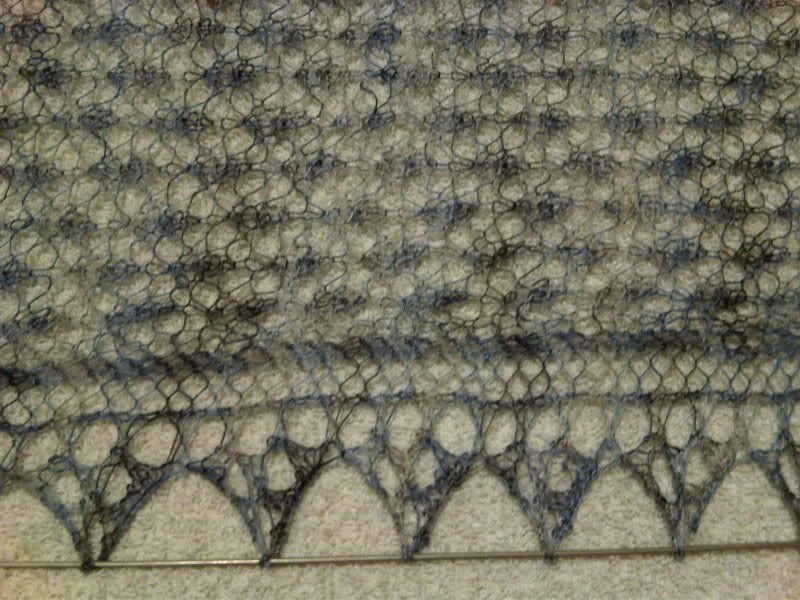 I finished the small shawl I was working on…and small it certainly was! I followed all the
instructions and what I got was something closer to a
summer scarf than a shawl!
Oh well!

So, today I did a bit more on Louhi and I also cast on my very FIRST pair of socks! They're called Viking Socks and I found them on Ravelry (naturally!). This is the first time I've knitted socks, I'm not a huge fan of DPN's but I'm giving it a go. They are doing my head in a bit, but I think I can cope - it'll be interesting to see how I manage the cablework!

I would like to try doing the two circs method, but I don't have another set of 2.5mm circs - although I suppose I could use 3.0mm instead.

I'll see how these progress and if I think they're too small, I might upgrade to the 3.0mm circs.
Pattern: Miss Lamberts Shetland Shawl
Source: Victorian Lace Today
Yarn: Stormy Sky from The Knitting Goddess
Time: 1-04-09 - 10-04-09