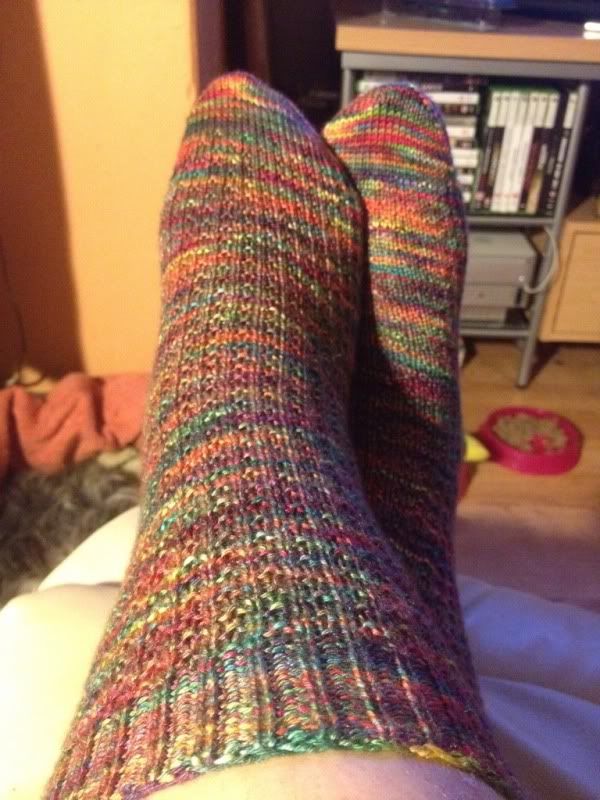 Pair 1
So, I've finished my first pair of socks for 2012.
I would've finished about a week ago, but I decided to cast on the next pair of socks and save the toes of this pair for when I didn't need to concentrate.
The pattern:
Hermione's Everyday Socks
These were very easy to make and the yarn is just simply gorgeous!