Happy 2011!
Did you have a good holiday? Did you get lots of goodies and eat lots of cake?
Did you see the new year in? I was going to be all boring and stay at home as I had had a bad insomnia attack the night before, but Kaz, Ashley & Cara came and bullied me so I went up to their mum's house with them.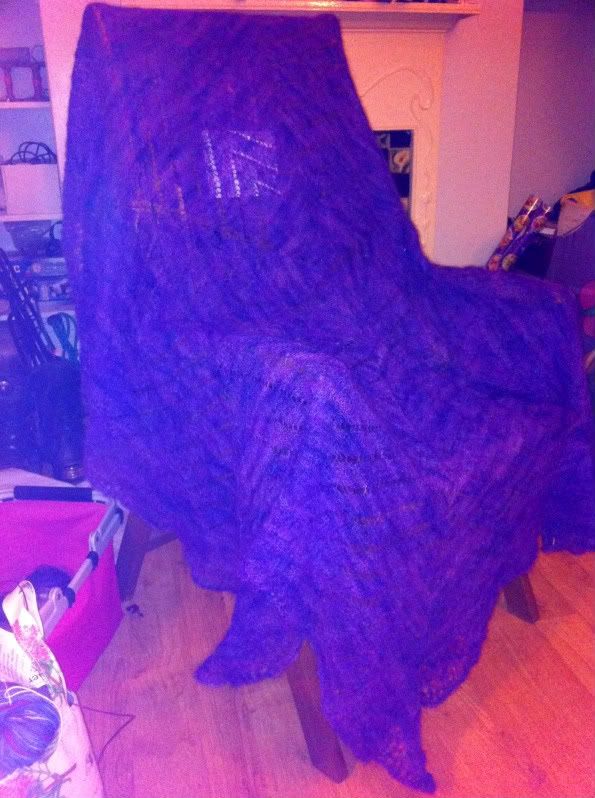 So, I finished the shawl I was working on, it's not as big as I would like but I ran out of yarn and as it was a dye mistake; it'll have to do!
This year I am participating in the A-Z sock challenge....wait, I've mentioned that, right? Hang on, there's a link I expect *scurries off* - *scurries back* yep, this is the
link
!
So, I have started Athena, it's going quite well. I turned the heels on both socks today and I'm just decreasing down the gusset to the toe now. I should be finished in another day or two.
The snakes are growing well and are now on two pinkies a week. This evening I was holding Daffyd and he crawled up under the lapel of my dressing gown. He was having a good old wriggle so I pulled him out to discover he was shedding.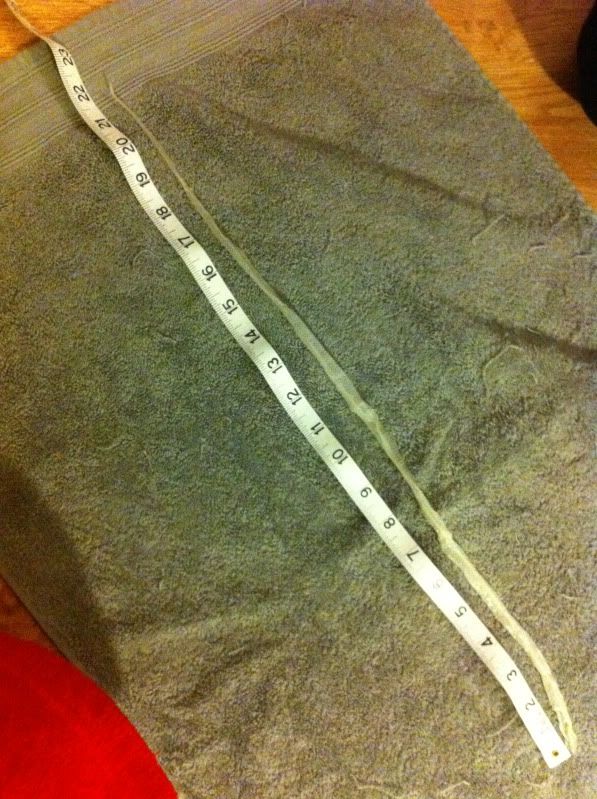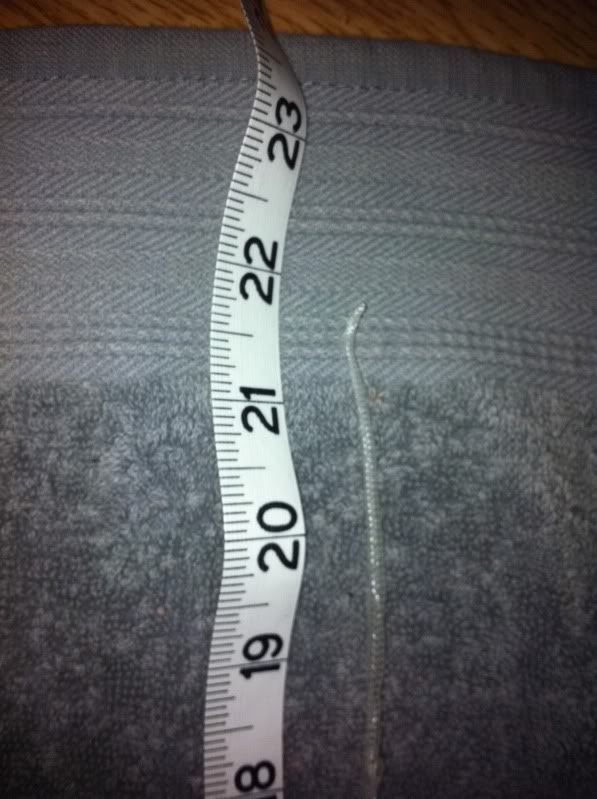 I'm surprised he didn't bite me! I held him while he finished shedding and we measured the skin - he's almost 22" long! That's huge and I guess I better go shopping for a new, bigger vivarium!