I just haven't been able to get on the computer to blog about pairs 3 and 4 and blogging from the iPad is useless - blogger really need to sort the interface out!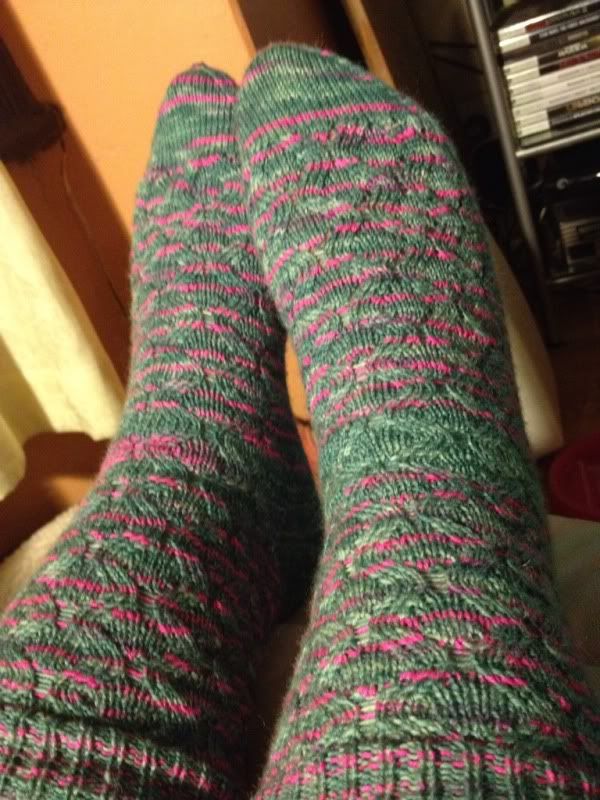 Wavy Socks
So! Pair 3 were a design I was asked to test knit for
Miss Elle
and she's called them Wavy Socks (I can't post a link as they're not availale yet!)
Pattern: Wavy Socks
Yarn: Fluffosity Wight Walker in Fuschia
Nice easy socks to make and the pattern is very well written!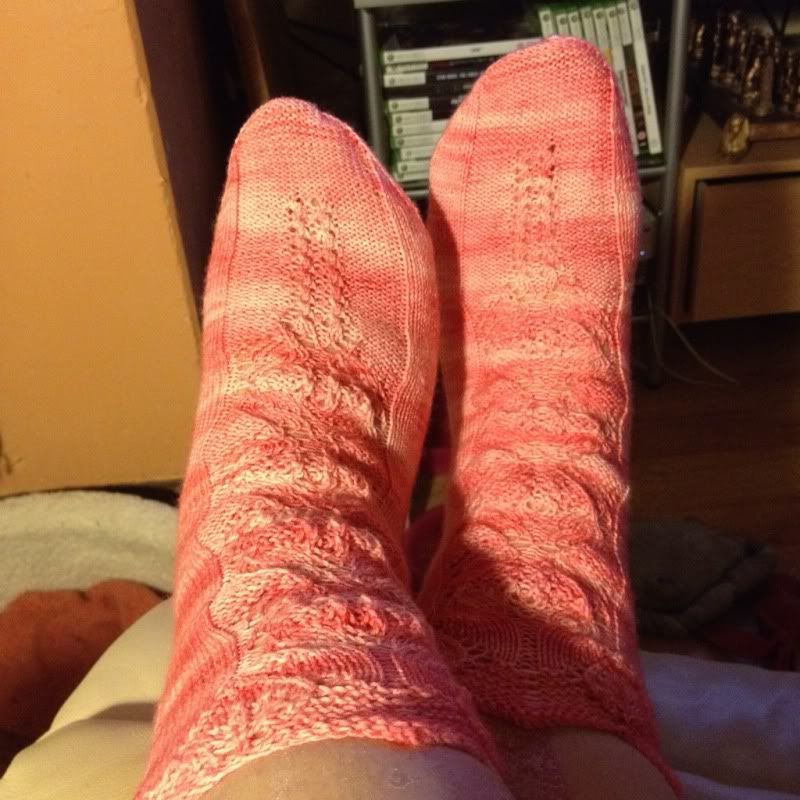 Blåthnat
I also finished pair 4, I chose to do the mystery sock being hosted on Sock Knitters Anonymous, but I wasn't majorly in love with the pattern. So I chose a colour yarn I wasn't that in love with either.
Pattern: Blåthnat
Yarn: Knitting Goddess 4ply sock in Topaz
The pattern is well written, but it's supposed to be a flower and I just don't
see
a flower! Everyone else in the SKA group seems to love it though *shrug*
On Saturday, I went over to Portsmouth and met up with
Debs
& Bryon. We went for lunch and then we drove to Lymington to Bea's house to meet with her,
Bex
and
Donna
. Bryon got to go and play in the shed with Bea's husband, Clive, and we got to sit and knit/spin and gossip like us women are wont to do!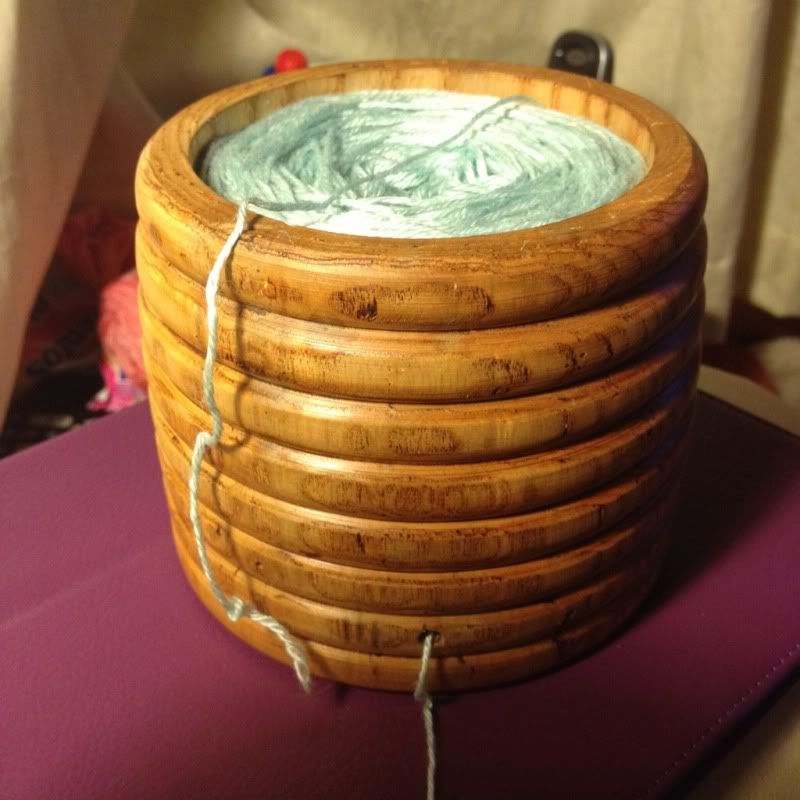 Yarn bowl
Bea's husband, Clive, likes to make things out of wood and he's a very talented chap. I managed to steal away this
gorgeous
yarn bowl!
I also got him to drill a 5mm hole at the bottom of the bowl so that I can still easily work a pair of socks from each end of a centre pull ball like I normally do!
How cool is that?
If you want your very own yarn bowl -
you can't have one!
The best thing will be to message Clive on twitter, his account is
here
, or his wife
Bea
. If you don't have twitter, leave a comment and I'll pass your request on for you!