I finished my Tour de Fleece spinning at 5am this morning!
I'm shattered and I've totally overdone it because I hurt now, but I really enjoyed doing it!
Here is everything I spun!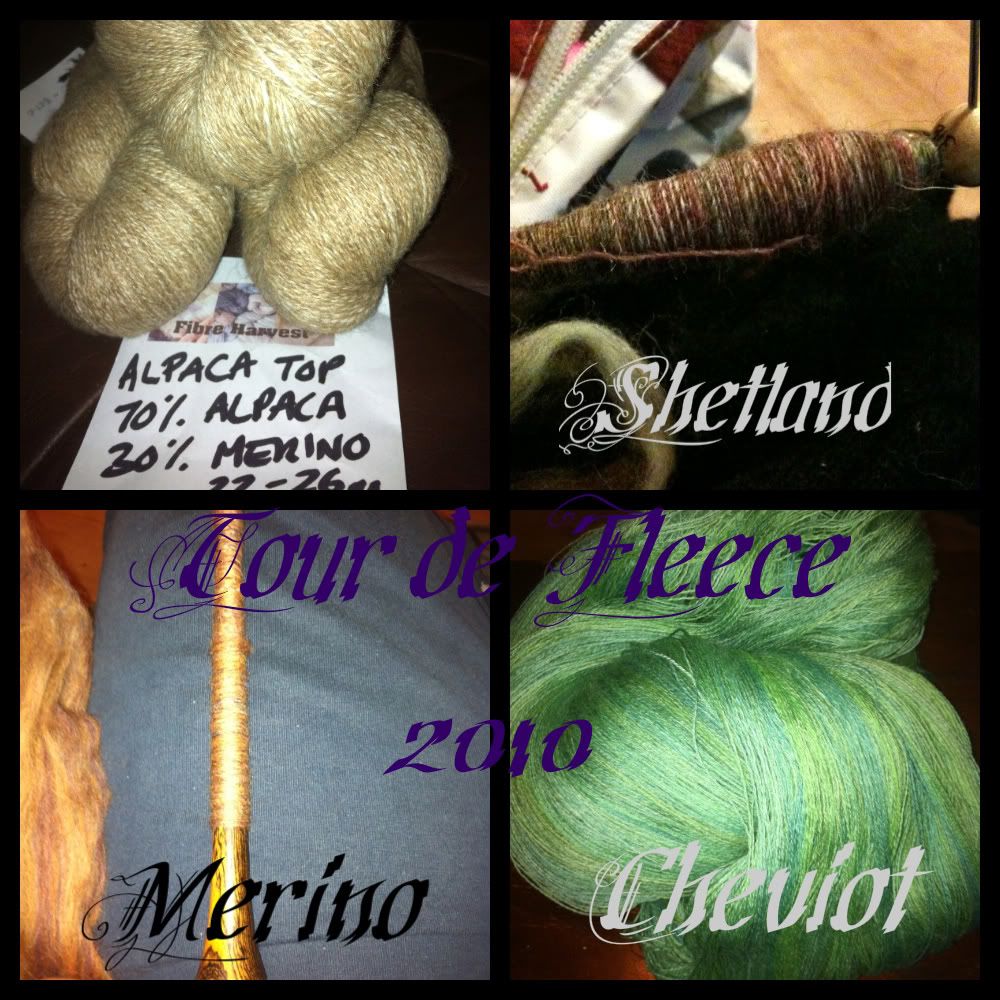 Top left: 70% Alpaca/30% Merino, 500g, 37WPI, 2468.432 meters or 2699.166 yards.
Top right: I added about 30g of Shetland to my Trindle
Bottom left: I purchased and learned how to use a Russian support Spindle, I spun about 15g of merino.
Bottom Right: Cheviot, 200g, 54WPI, 1992.757 meters or 2179.30556 yards!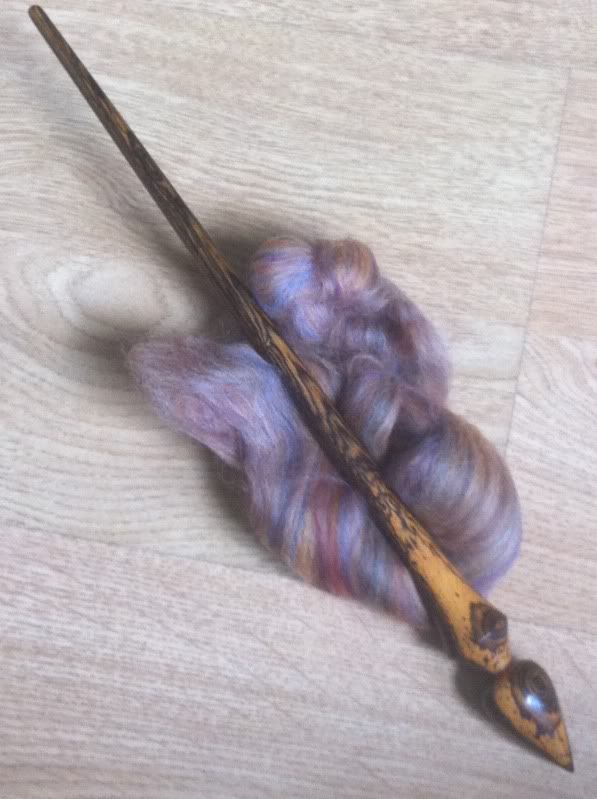 As you can see, I've recently purchased a support spindle due to the back problems I told you about before.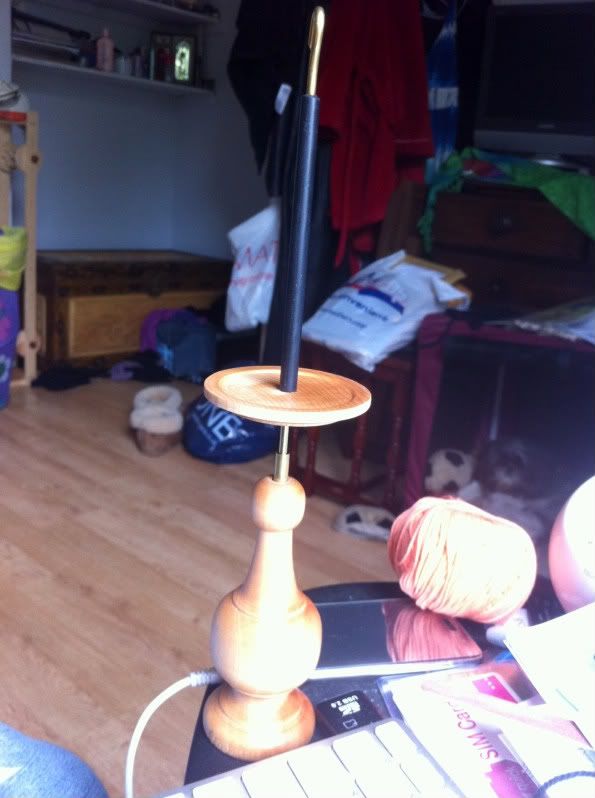 It's lovely and today, my Spindolyn arrived too! I really want to practise on them both, but I haven't knit a stitch in 3 weeks and I'm desperate to get on with my shawl!