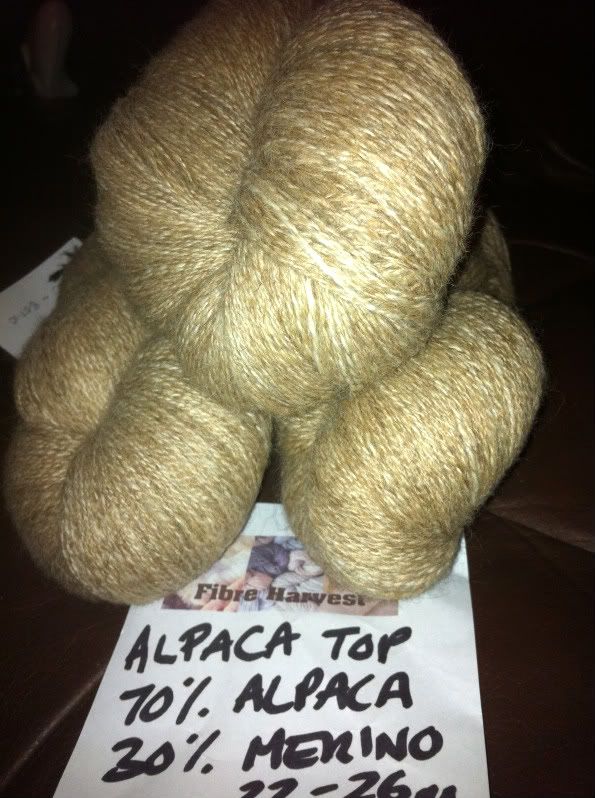 I am absolutely shattered! I haven't knit a stitch since this tour started and I'm
really
missing it.
But, I have finished my first Tour de Fleece challenge!
I have spun approximately 500g of 70% alpaca/30% merino into 2 ply laceweight!
I haven't measured the 3rd skein yet (it's just having a soak), but once it's dry I'll come back here and let you know the final yardage!
While I am sick of spinning the same colour for two solid weeks, I am also incredibly proud of this gorgeous, soft, fluffy yarn that I created!
Now, I just want something bright and garish to spin for a change LOL
OK, I'm back! I've measured the third skein and it's a biggun! Skein 1 was 781.812 metres/855 yards, skein 2 was 772.16 metres/844.44 yards and skein 3 was a mahoosive 914.146 metres/999.722 yards - that makes my total length: 2468.432 meters or 2699.166 yards!!!