A while ago, I decided to spin up all the samples I got from the
Fibreholics
and Phat Fiber boxes last year into one long single, then I spun up the
fibre that I dyed
months ago. I plied the dyed fibre with the single of samples until I got the yarn I mentioned in a
previous post
.
Then I got to knitting and I made a
huge
bag!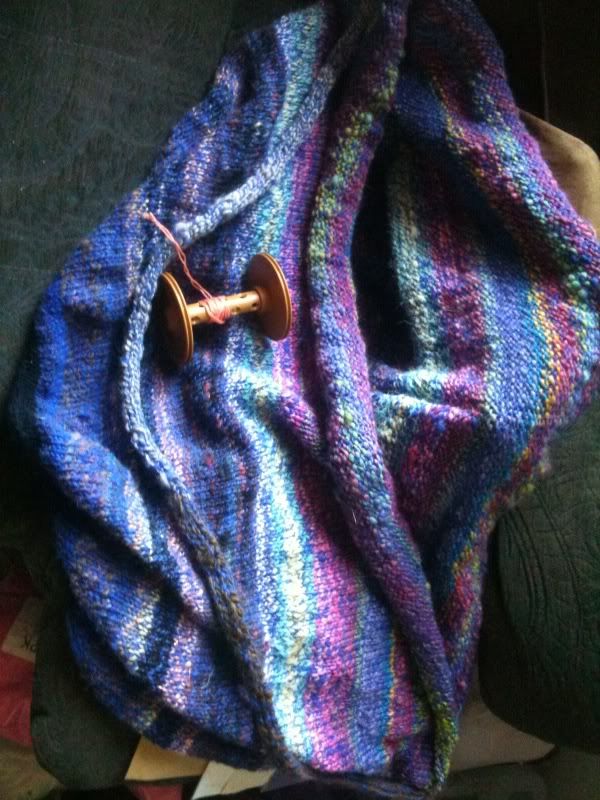 I threw it in the washing machine this morning and waited anxiously for it to finish spinning. This is what I pulled out!
See that bag? The plastic grey one in the laundry basket over there <--- huge, isn't it? It's stuffed full of samples for next months fibreholics boxes! I've enclosed sock yarn in the Sorbet colourway and fibre samples in a new colourway that I'll be calling Wysteria. It's very pretty and I'm very excited to be participating in the fibreholics fun as a dyer rather than a buyer! I also received an e-mail from the Ravelry PTB last week; they've approved my ad for the forums, so if you're on Rav, do keep an eye out for my banner across the bottom of the pages - thanks!