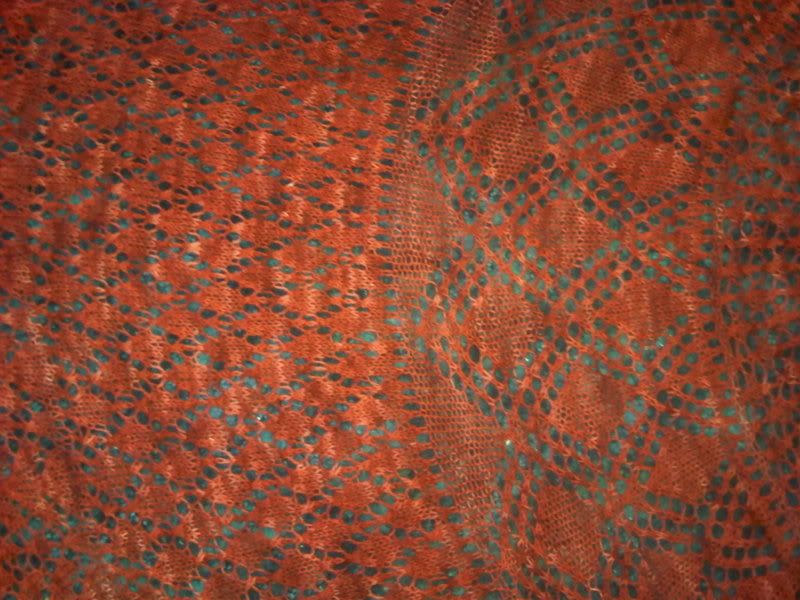 I finished Mum's birthday shawl yesterday. I was going to just carry on w
ith Louhi and not start anything else,
but it felt so chunky and my hands
started to hurt, so I cast on for a pattern from Victorian Lace
Today, called Miss Lamberts Shetland Shawl, it's on page
50.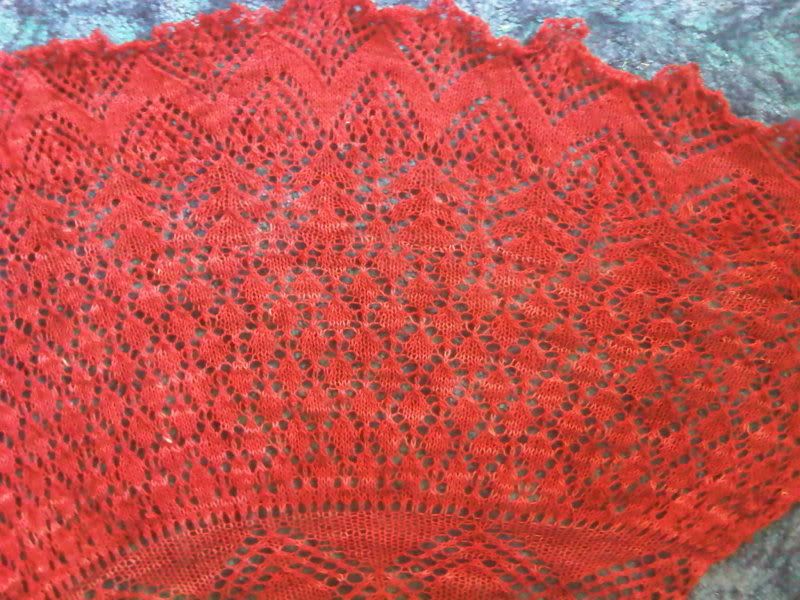 I'm knitting in yarn that I bought from Joy ages ago and just never got around to using, a lovely silk/cashmere blend in a colour way called Stormy Skies - a mixture of blues and greys - I think it'll look quite effective!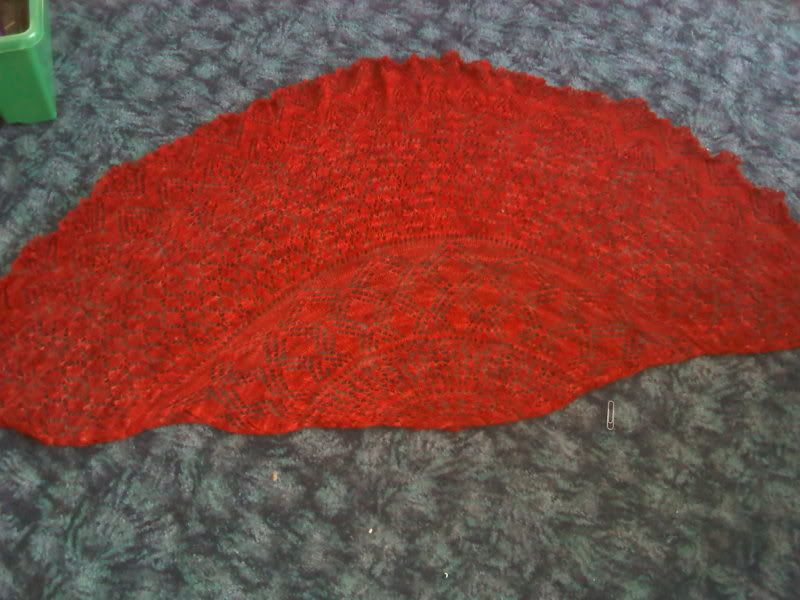 Here's some pics of Mum's shawl, this is just stretched, not blocked yet - I'm taking it to Joy's to block because when I tried to block MD/AN, I gave myself a migraine bending over it and my back went bananas! I'm going to have to figure out a way of blocking without bending over something on the floor - any ideas?
Pattern: Vernal Equinox Shawl Surprise
Source: Lankakomero
Yarn: 65% Cashmere/35% Silk from The Knitting Goddess
Time: 23-03-9 - 31-03-09