So, here we have a packet of biscuits.
Coconut rings to be precise.
Our dilemma is how to keep them fresh without paying out for a storage box when you haven't taken out enough biscuits to twizzle the top like this.
So, use that little red strip thing to open the top and consume some biscuits, you should now have this.

Turn the top bit upside down and reinsert it back into the packet, like this.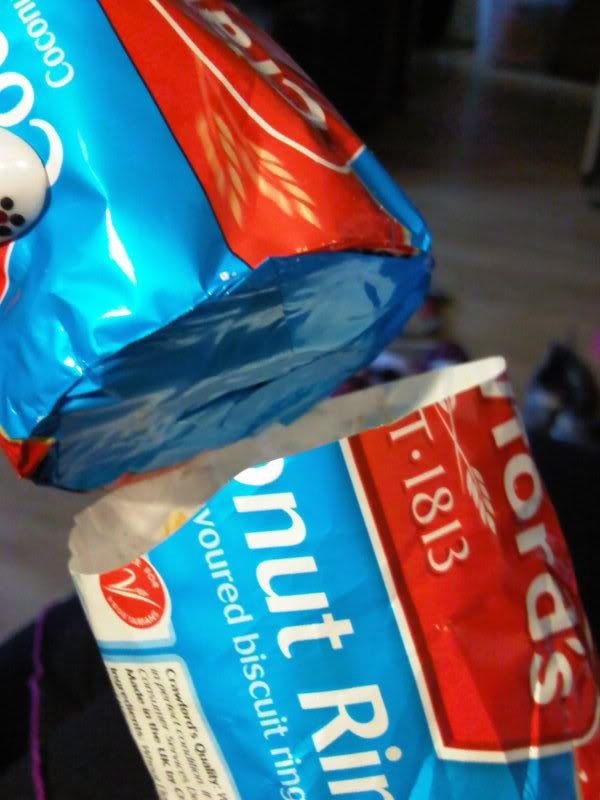 It's personal preference whether you just stick it in the top of push it right down to the biscuits, personally I push it right down to the biscuits.
Of course, you could just forget about that bit and eat all the biscuits, no biscuits = no dilemma!