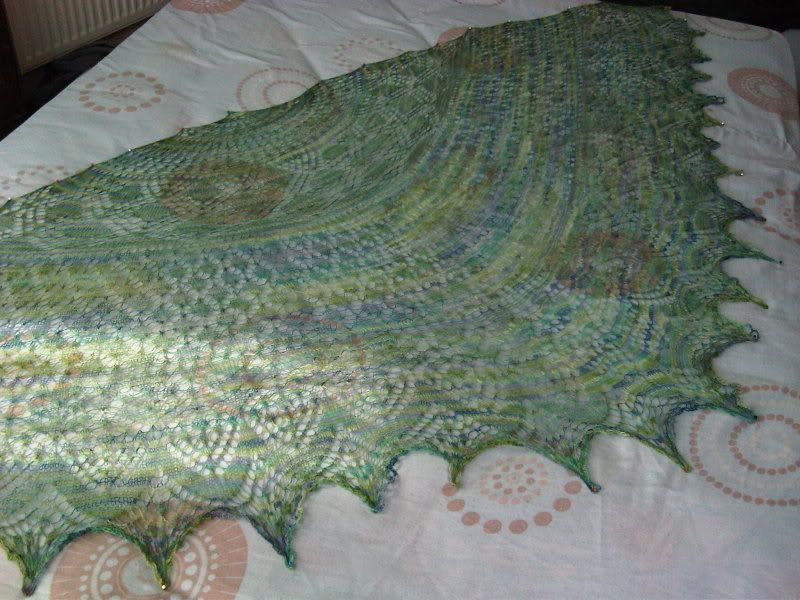 Joy (aka The Knitting Goddess) asked me if I'd
be willing to knit something up for her to take to shows like UK
Ravelry Day and iKnit so that she can show how certain colours look once they've been knitted.

I love how it's come out, it's really pretty and certainly suits the name 'Vernal Spring Equinox'

The yarn is 100% Cashmere laceweight and the colour is called Violet Meadows.

Took 9 days to complete.
Pattern: Vernal Equinox Shawl Surprise
Source: Lankakomero
Yarn: Violet Meadows 65% Cashmere/35% Silk Laceweight from The Knitting Goddess
Tme: 15-04-09 - 24-04-09