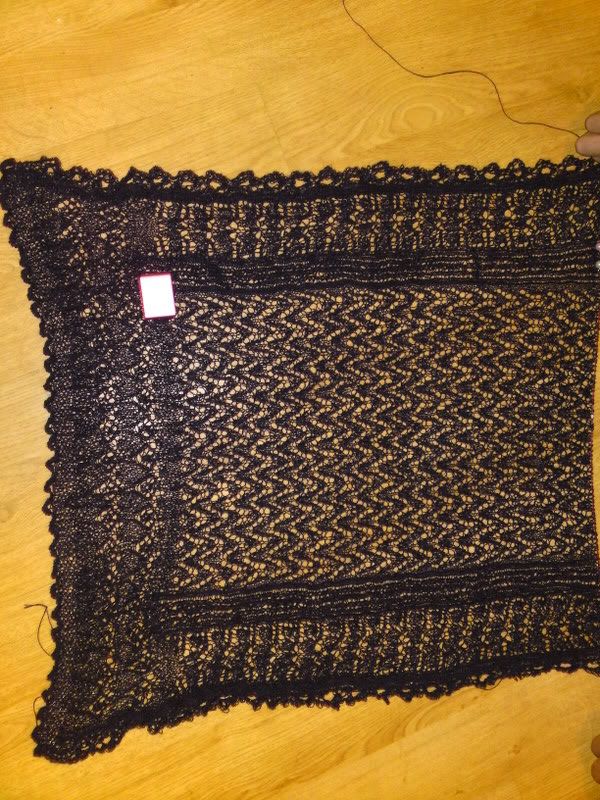 It grows, quite fast too!
I've now finished the second set of charts and I am working on the centre
panel…let the beading commence in earnest! Here is my progress so far, I've
placed my iPod Shuffle in one of the pics to give you an idea of how big it actually is.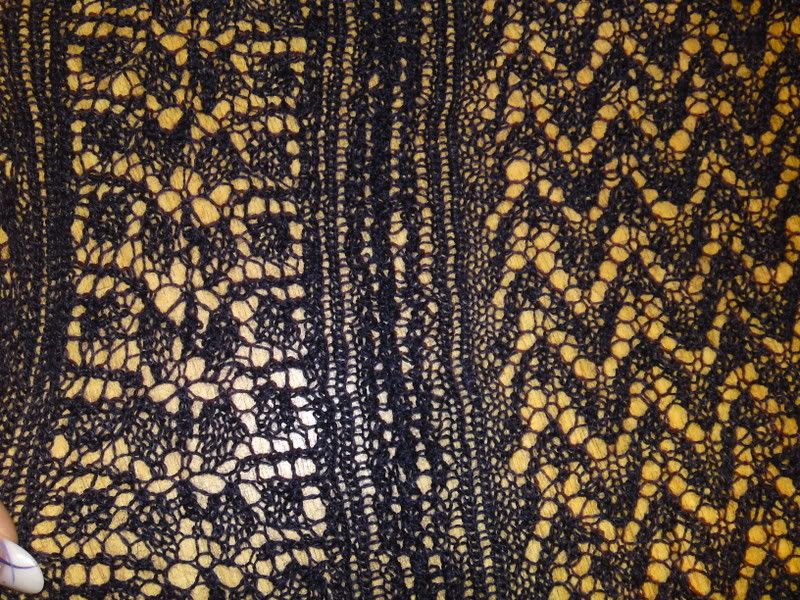 Audio books! What a great invention! I always thought it was a smart idea because it gave blind people a way to enjoy the world of fiction that I have always loved, but I wasn't overly mad about them. Everyone on Ravelry raved about them so I decided to give them another try. They all said to pick books I know reasonably well so it doesn't matter if I get distracted and miss bits…I picked Harry Potter.

I'm not on book 3! They're great! I got so fed up with the TV being on that I needed something else to listen to. With audio books, I don't need to watch as well as listen. I'm listening to the set read by Stephen Fry, although I did start out with the American set read by Dan Gale. Dan Gale did a very good job and I laughed when he fist did Professor Lockheart because that's exactly how I'd imagined him talking. The films (what I've seen of them!) are quite good, but films never show it the way I imagine it. I've only just got the Stephen Fry set so I don't yet know how good he is...took me ages to find the same spot in the new set so that I can just continue flawlessly with Stephen Fry lol.