I tend to get distracted when I'm knitting and my tea keeps getting cold, so I bought this!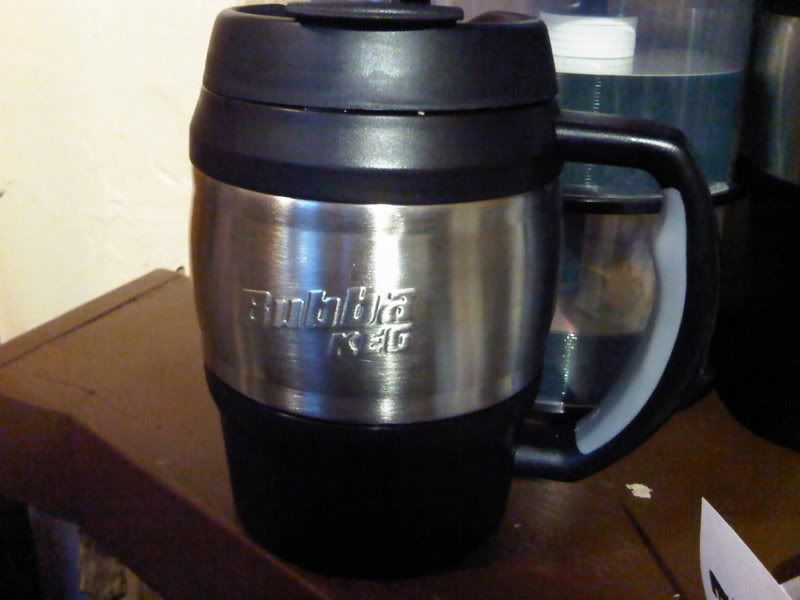 It's called a Bubba Keg! Basically it's an insulated mug and it promises to keep my hot drinks hot for up to 3 hours and my cold drinks cold for about 10 hours.

It's GREAT! Much better than my old insulated travel mug which smelled funny and only held 0.4l. My Bubba Keg holds 20oz!

Now I have hot tea and my kids are happier because I'm not constantly begging them to pour away cold tea and make me hot tea :0)