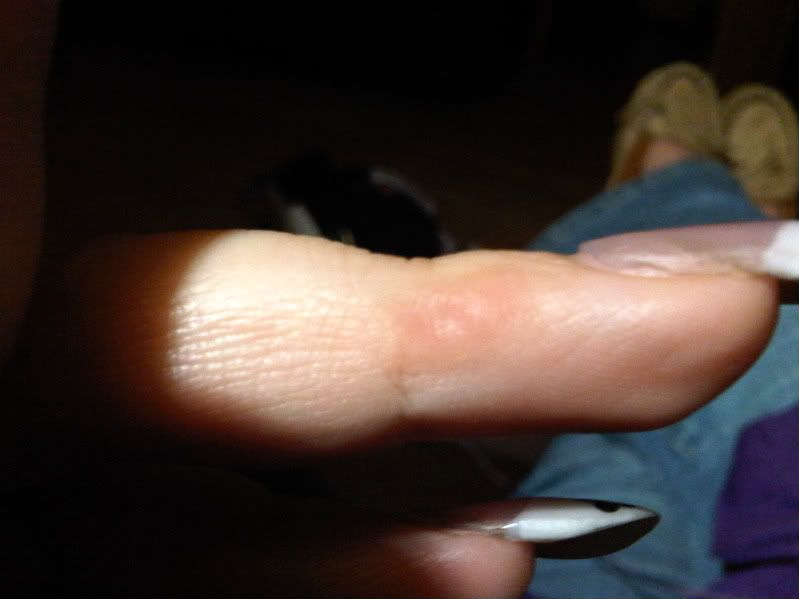 I picked up the Salami sock this evening after my last po
st and started knitting. I felt pain on my ring finger.

Look at this! I think it's a knitting injury, looks like a blister, but there's no fluid in there.

I knit continental (holding the yarn in my left hand) and the needle I'm knitting from rests across my ring finger – I obviously lean on the finger harder than I thought I did!