I bought Rowan Kid Silk Haze to make my bloody great Spiders-web Shawl with and I'm still not sure if I like
it or not.
I'm now on the third ball.

Everyone at knitting group raved about it, they said it was soft, warm and snugly. Personally it feels rather scratchy to me, but I'm hoping that will improve after I've washed it!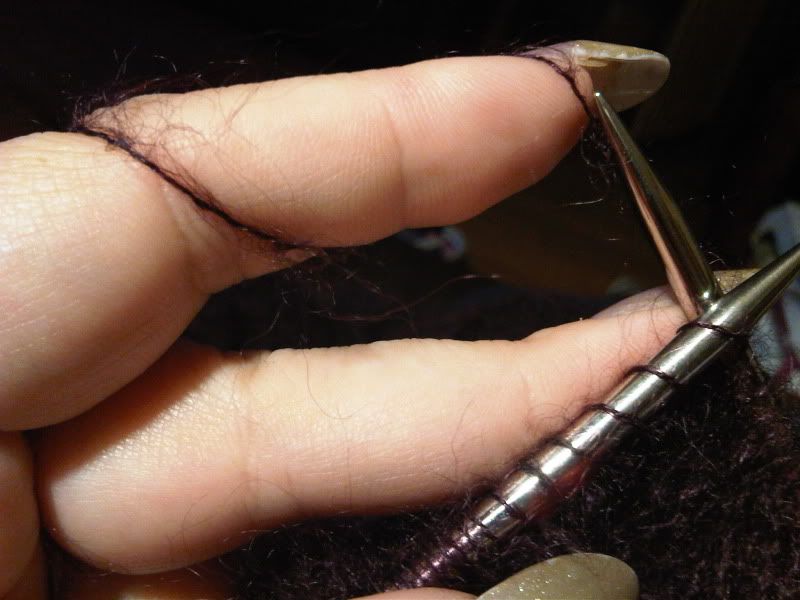 Another problem I have is that it's hurting my hand if I knit with it for too long! I tension my yarn by wrapping around my forefinger and the yarn is causing my cuticle to hurt, you can see where the yarn runs over my cuticle.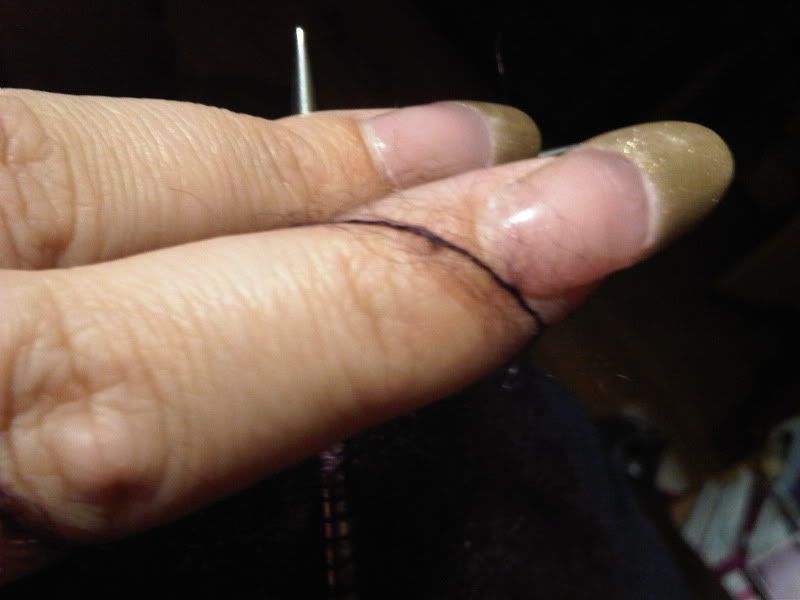 I don't have this problem with any other yarn –- be they chunky or laceweight. I hope I like this shawl a lot better when it's done, but I don't think I'll use KSH again.

I'm already planning another version of this shawl, but I might use the purple 4ply yarn that I've had for *ages* instead!