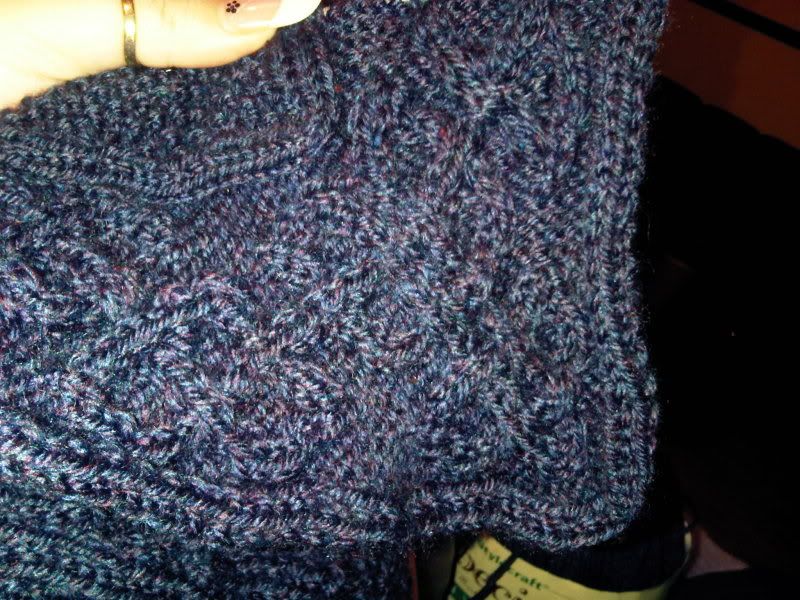 Now that I've finished MD/AN, I decided to start Louhi. I love the colour way I've chosen to use and it's knitting up
lovely. I also decided to make the Vernal Equinox Shawl for my mum as a birthday present. I just hope I get it finished in time!

I've just been up to Kerry's for the weekend, we had a lovely time. Going away is lovely, but coming home is even lovelier.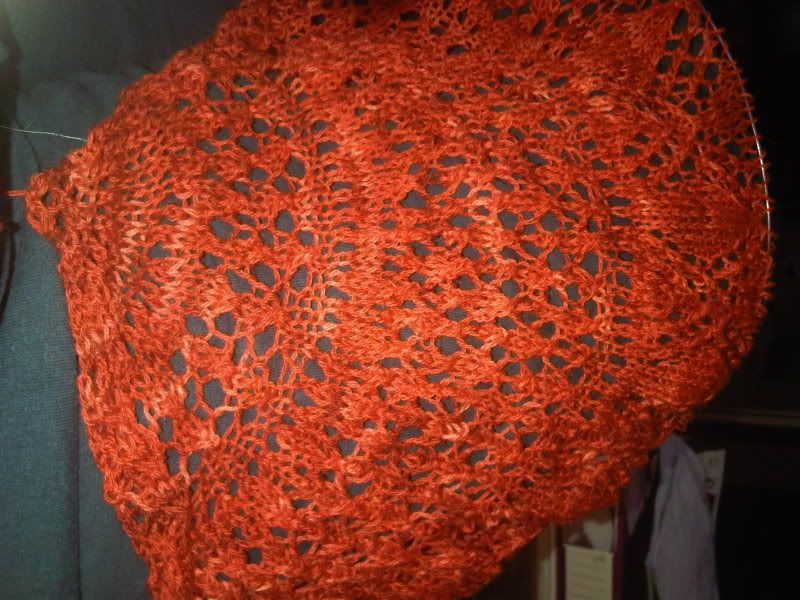 I'm taking it easy this week, my back is killing me and I've got a muscle in spasm under my shoulder so I don't really have any choice LOL