My mum is big on DIY,

really

big. She has tools that most men don't own!
So a while ago she decided that it was time she had a go at tiling and set about tiling my smallest room. There were ups and downs, mutterings and numerous complaints from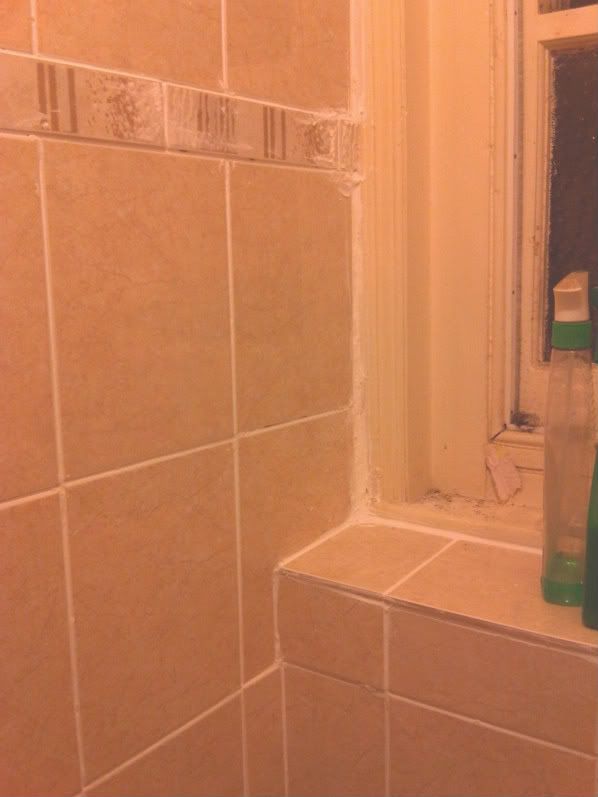 my children (all sensibly when Nan wasn't here to hear them!), but today she has finished! The toilet room (as my kids call it) is now finished!
I think Mum has done a great job and I'm very proud of her, what do you think? (Sorry the pics aren't that good!)