So I got up this morning and looked out the window - the sky was blue, the sort of blue that says "It's warm, the sun is shining, it's BBQ or picnic weather GET UP AND DO SOMETHING PRODUCTIVE!"
So I got up, hung some washing out on the line (first time since last summer), pottered around a bit then decided to take Isis and Kim out for a walk on the beach.
The bloody tide was in! So half of our walk entailed keeping the dogs on the lead so that they didn't push some unsuspecting toddler off the promenade. Eventually we reached a bit of beach where we could see sand and let them go. Kim promptly went straight into the sea with a huge grin on his face - anyone who's ever owned a Border Collie will know exactly how a dog can grin!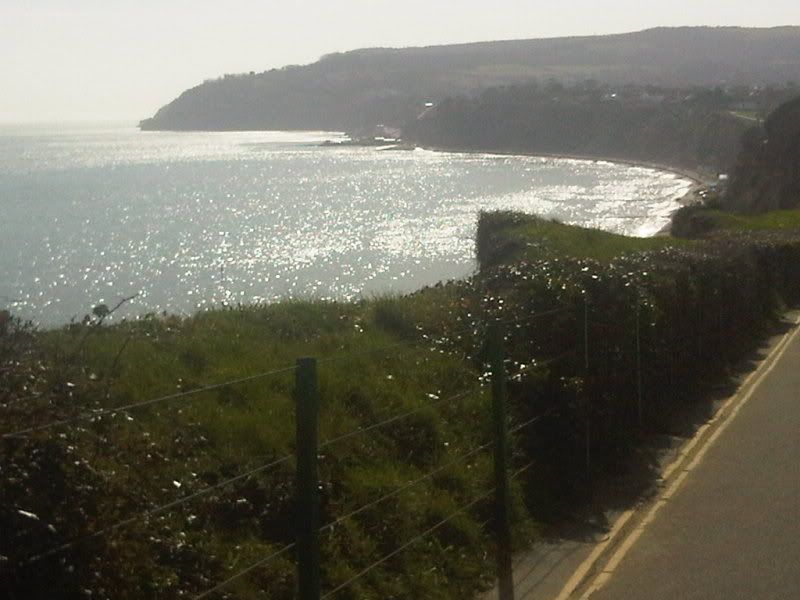 He came out sopping wet, they ran all over the beach then we headed home. It was a beautiful walk, but now I'm hot and my back is agony (I ALWAYS overdo it, tut)!

Here's a picture taken from the cliff path - Jess said it looked like God had dropped diamonds on a blue carpet lol