I am going to write a long list of posts about our holiday in Norway and I'm going to try and write them in chronological order.
This is post one!
We left home early enough to catch the 8am ferry to Portsmouth and we made excellent time to Folkestone. We arrived in time to catch the 12.50pm train through the Channel Tunnel to Calais. This was my first time through the tunnel.
It was.....weird. You drive your vehicle onto the train, then you just sit there while the train drives through to the other side. I felt slightly motion sick and my ears kept popping.
We arrived in Calais at 1.15pm and - while muttering 'drive on the right, drive on the right' - set off for our first
campsite
which is in Belgium. We got there around 3pm.
Everyone spoke passable English on the site, the oldest son spoke excellent English and I later heard him on the phone speaking Spanish. His mother managed to convey to me that he deals with most of the bookings as he understands a wider range of people!
We stayed in a little cabin that first night, it was quite cute really. Inside the door is the front half of the cabin which has two tables (one with a two hob cooker and one with a small fridge on) and a single bed with a pull out bed underneath. There is a partition and behind that was a set of bunk beds. The kids and I slept in there and Mum slept in the camper for the first night.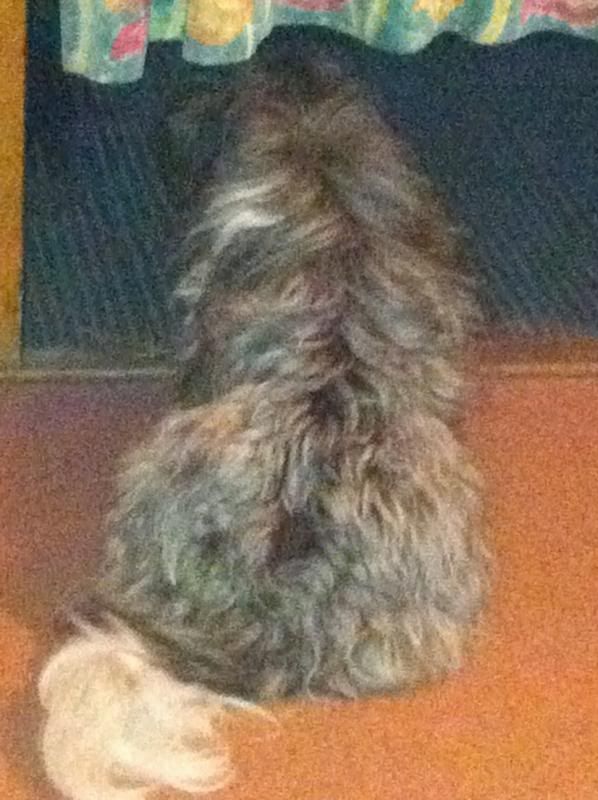 Isis was fascinated by the site and spent most of the evening peeking out from under the curtain which went across the door!
We left the site late the following morning after a good night sleep and drove along the A2 through to Germany. Unfortunately, there was a horrific 5 lorry pile-up and we were caught in a 3 mile tailback for a few hours. I hope no one was hurt badly. The Autobahns were horrendous, everyone drove so close to each other - I'd forgotten what it was like! - and nipped in and out of the lanes. I'm surprised there aren't more accidents to be honest!
We stopped in an A1 rastplatz for a dinner of bolognaise.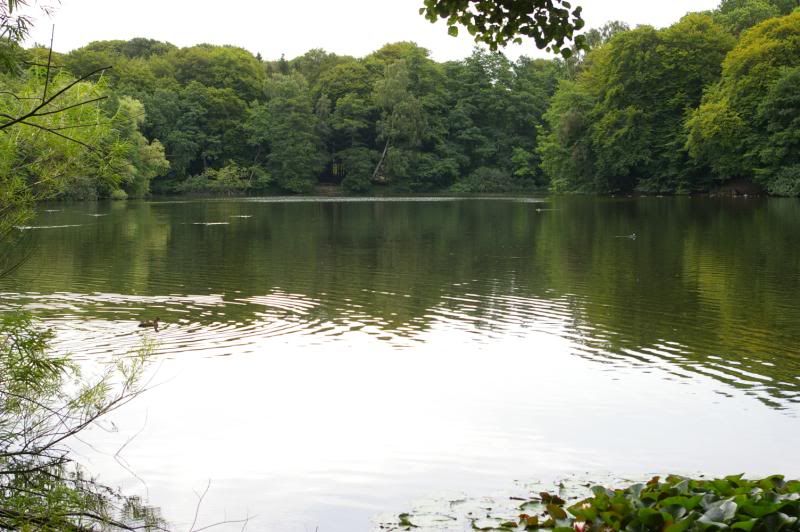 The rastplatz are great! We have
nothing
like them here! Some of them are just little alcoves off the motorway, with a lane for the truckers, but some are really elaborate and have another lane behind the truckers lane for cars, then behind that will be a green area with picnic tables, toilets, all sorts - one was even situated next to a lake! Some of them also have caravan fascilities too - you can empty your waste water tank, the toilet tank and refill with clean water! England is just so behind on this!
We camped in a few of those and although the traffic was loud, we managed to sleep once we'd adjusted to it being there!
The next day we drove for most of the day along the autobahns in Germany and through to Denmark and we spent Thursday night in another motorway resting place. Unfortunately, the traffic was very loud and it was a very busy resting place, so we didn't get a complete night sleep, then a noise (which sounded like someone jet washing a car) started up about 5am. Naturally, it stopped once we were all up!
We drove about 100 miles and stopped in Sweden for lunch at the side of the road. I was stressed and tired and Mum was snapping, so I took Isis out of the van and sat in the sun for a while. It was gorgeous! Fields of (some sort of) corn as far as the eye could see, it was a beautiful day and the fields smelled
gorgeous
!
I made these notes:
Corn files as far as the eye can see. No cars for the past ten minutes. I am sitting with Isis away from the van while they're eating lunch - everyone is snapping and yelling. I'm the only one

doing

anything tiring! I could just stay here for the next 10 days! The wind is warm, fields smell

soooo

good!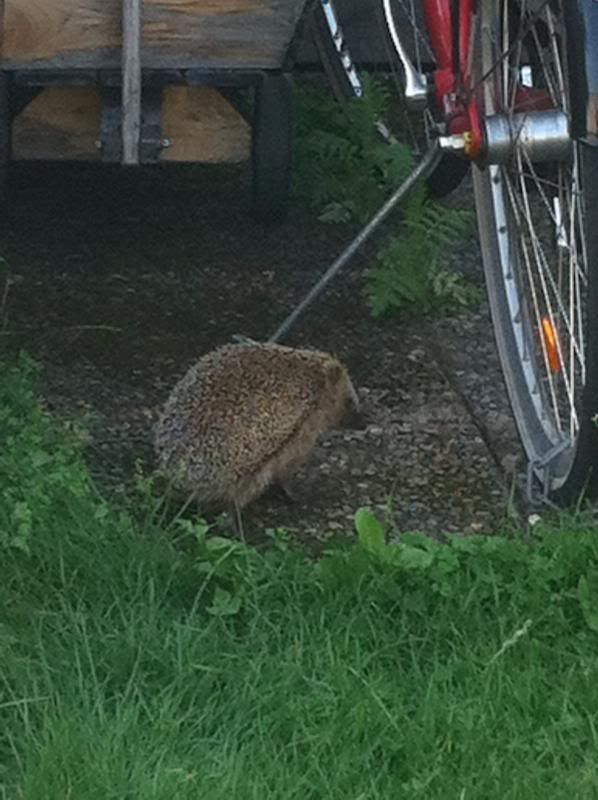 Of course, I didn't stay there all day and we set off again after lunch. We stopped at Bjorksgang (um, not sure on the spelling) campsite on Friday night so that I could get a decent sleep. A nice park, but very big! We saw hedgehogs!
Unfortunately, the sea smelled awful and the kids decided not to go swimming!
We reached Norway the following afternoon!