After an inspiring conversation with
Sharon
on twitter recently, I decided to convert my old Filofax into a crafting journal. I wanted something similar to Ravelry; a place to list my finished projects, my handspun, make notes about these specific things along with pictures so that in future years I can look back at it and remember a bit easier!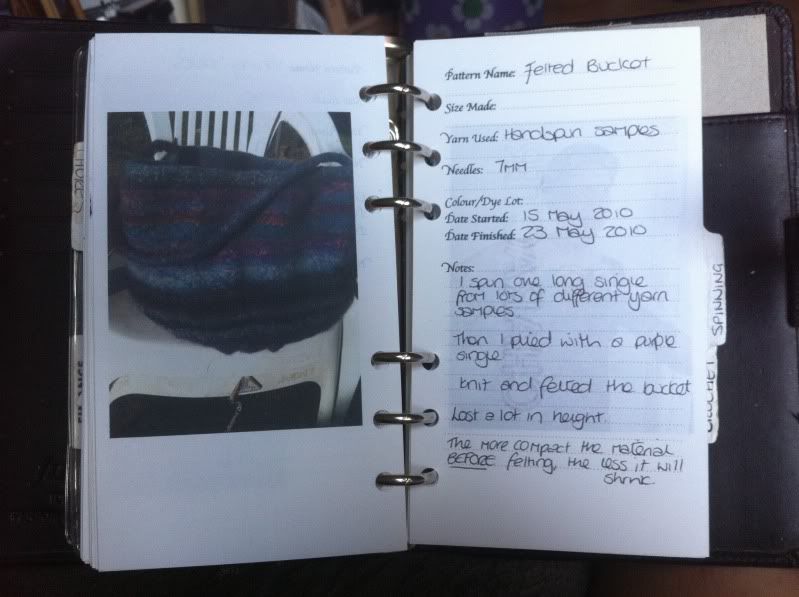 I started last night and finished this afternoon.
I did this all in Pages on my Mac. First of all I went into Page Setup and I changed the size of the paper. Then I clicked inspector and I set all the margins to 0.63cm except for the edge that have the holes for the rings, they're set to 1.3cm.
Then I created a template - one for knitting, one for crochet and one for spinning - Start date, finish date, weight, fibre, size, needles/hook size and so on depending on which section it's going in!
The picture on the right shows the page about my
felted bucket
, on the left is the picture and on the right is the information I've written about that particular project.
I've also added a Notes section and I'm considering a calendar section to keep a list of crafting events around the country!