We reached Oslo Fjord early on Saturday evening. We checked out Oslo FjordKamp but weren't impressed by it so we camped in the carpark opposite. We wandered down to have a quick look at the fjord.
It was awesome! The sun was just setting and it was beautiful! There were rays of light off in the distance and the water was sooo still!
We sat and enjoyed the scenery for a bit before going to bed and the next morning got up very early so we'd have the fjord to ourselves.....which we did, more or less. There were a few people fishing, who sighed and packed up their poles once we hit the beach!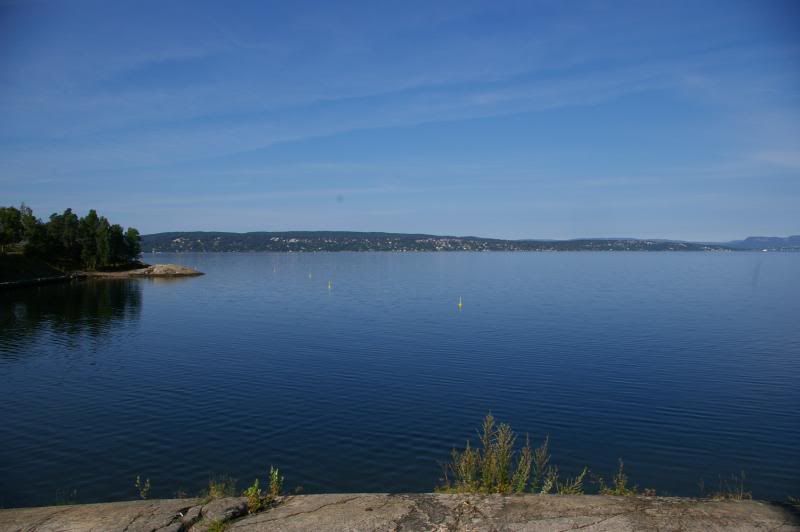 The view was just as stunning by day as it was by night!
The sun was already warm, the water still and inviting - we just couldn't resist so we rushed down to the beach and plowed into the water. It was like bathing in silk and so clear! We could see crabs pootling along the bottom, fish darting about and starfish too!
Isis was not impressed by all this, barked at us madly for being in the water and then - determined to rescue her mummy - plunged into the water to save me! She swam very well, considering it was her first try, but shook like a leaf once she'd reached me and I picked her up, so I left the water and stood on the beach with her so she could dry off and calm down.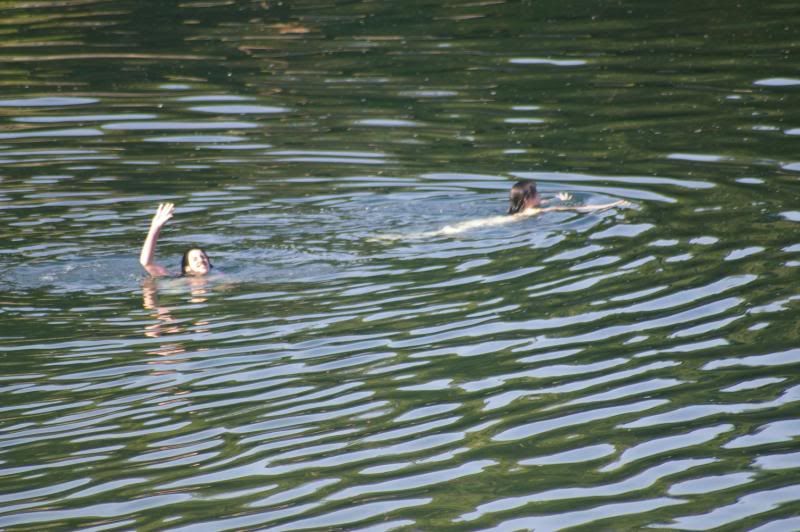 I cast on a sock while the kids swum! Then, regretfully, we had a late breakfast and set off.
I drove for most of the day, with the obligatory loo and food stops and that night, Sunday, we stopped in a site right on the E16 by a freshwater lake.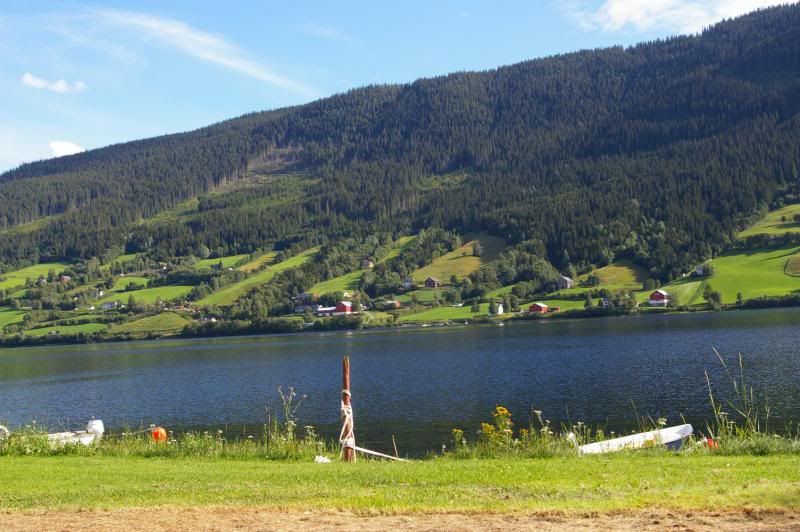 We had a brief swim, after some discussion with a couple who would periodically emerge from their caravan, jump in the water a few times, then go and sit outside their van in the sun. He told me the water was warm - he lied, but then he declared "We are tough! We are Wikings!" He was a lovely little man, not much taller than me, balding dark hair and a little round belly LOL.
We had an enjoyable evening playing Scrabble and Canasta - Alex
loved
Canasta and we played it almost every evening after that!
We didn't bother with the tent that night and we slept under the camper awning, it was cold but lovely as we were very snug with sleeping bags, blanket and a duvet! Even Isis loved snuggling under that lot.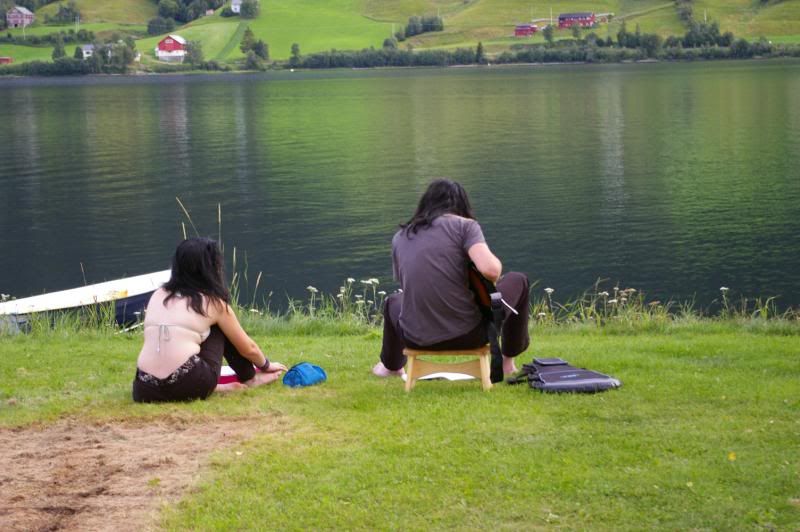 I awoke next morning to a huge muscle spasm in my right calf - of course, I couldn't get up from under that lot and it was agony (a few days later; a huge bruise appeared on my calf). We had a lovely swim in the lake before leaving!