If you live in the States, you get Phat Fibre, if you're in the UK you get Fibreholics.
I decided to go for a Fibreholics box this time, turns out I was the first to order a box.
It came today and I love it all (apart from one which is really scratchy, but I might have a go at felting that!)
Want to see pictures? Of course you do, it's what you came for innit!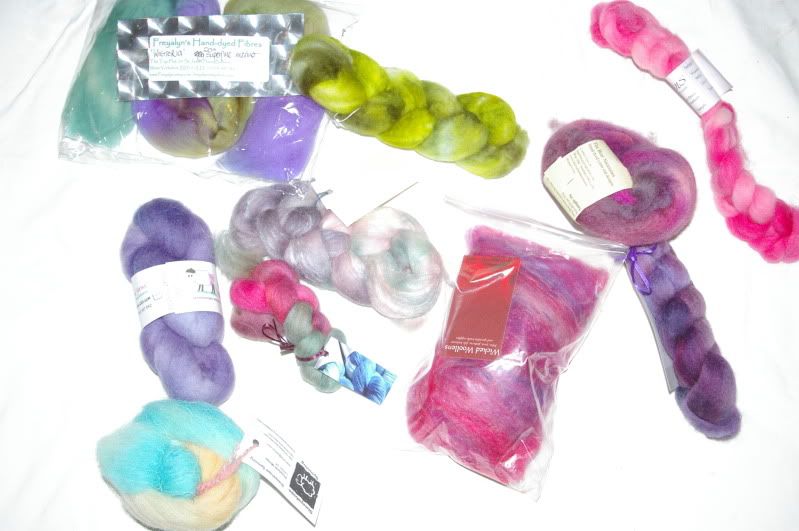 Fibreholics box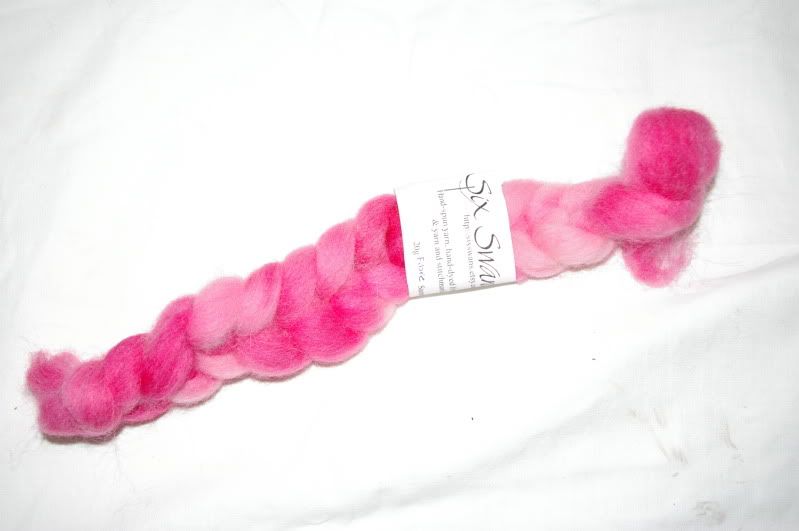 An English Wool Blend called 'Pinks' from
Six Swans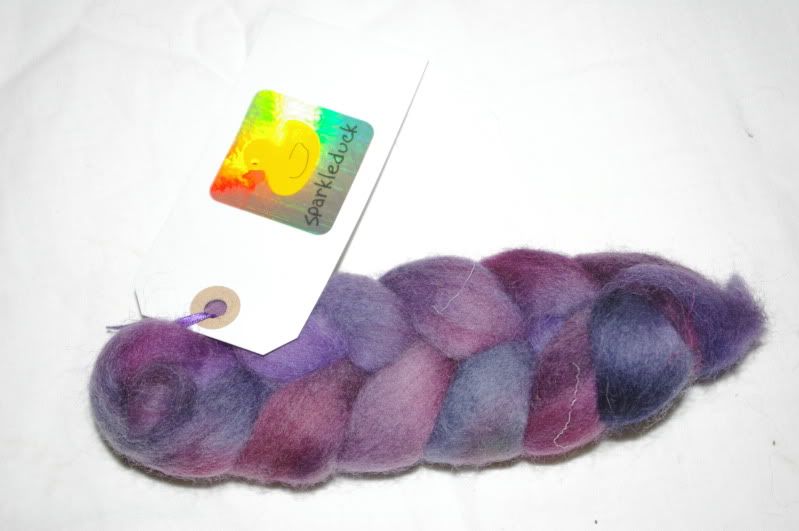 Corriedale - 'Copper Beach' from
Sparkleduck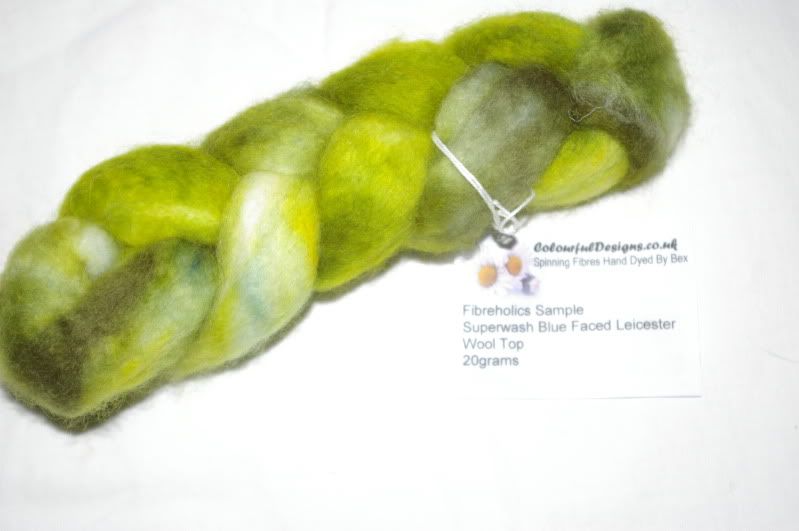 Superwash BFL from
Colourful Designs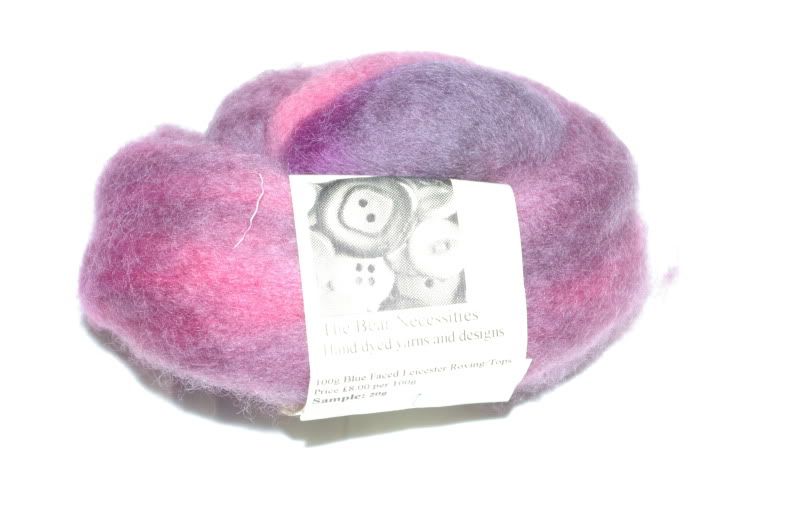 BFL from
The Bear Necessities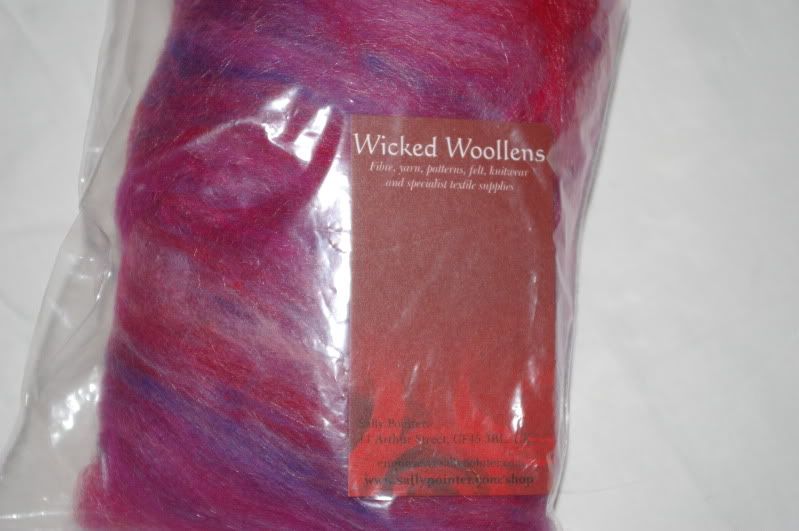 A gorgeous Merino & Silk Ltd Edition mini batt called Hollyhock from
Wicked Woollens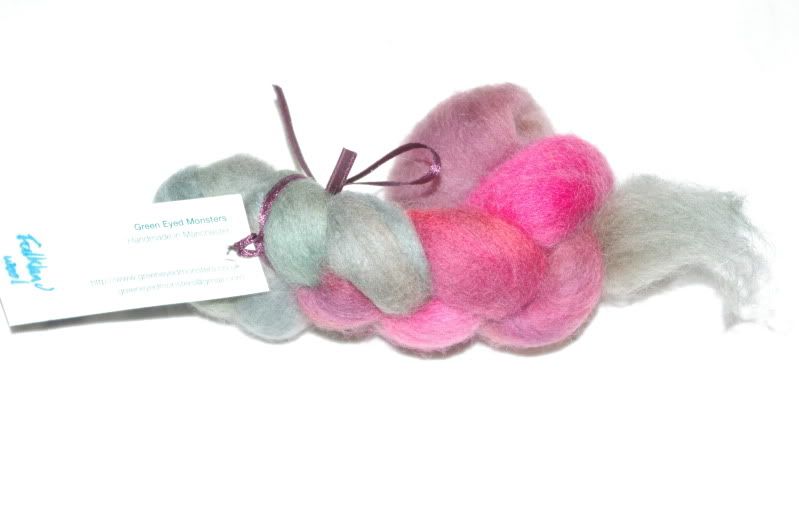 Falkland Wool from
Green Eyed Monsters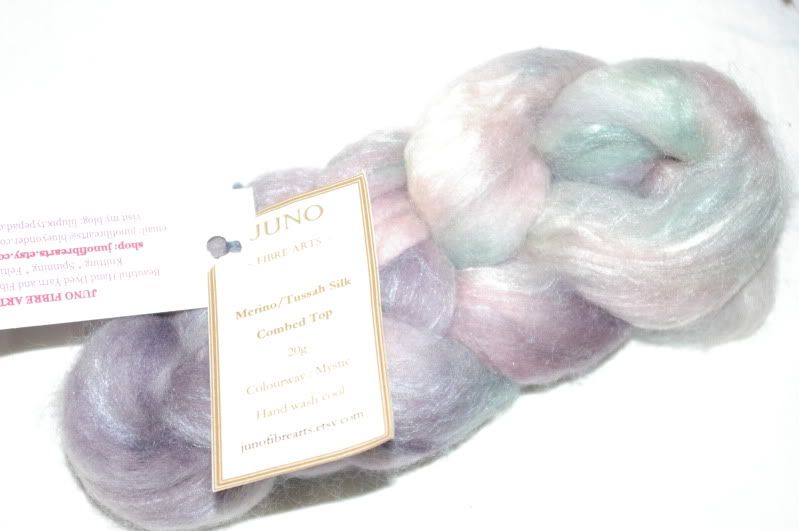 Merino/Tussah Silk - 'Mystic' from
Juno Fibre Crafts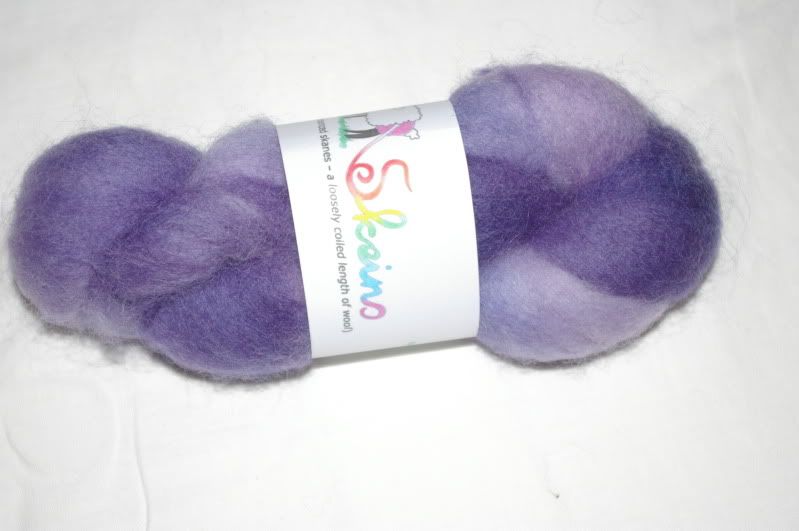 Corriedale Top from
Skeins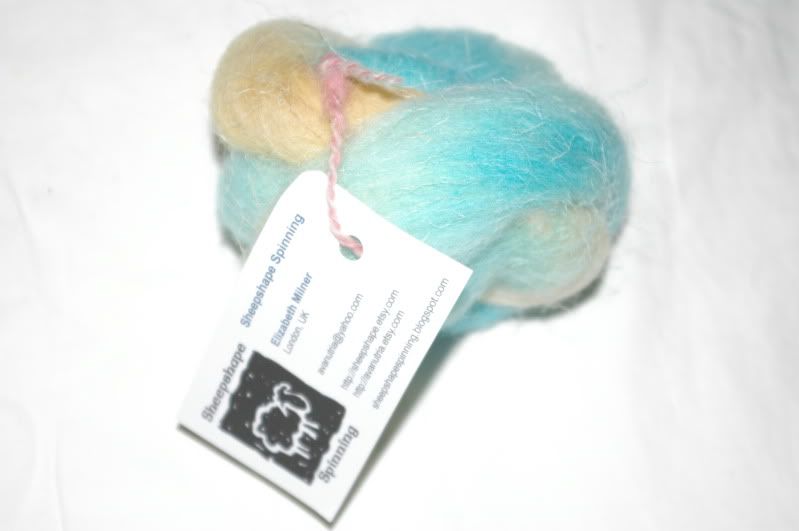 Lincoln wool from
Sheepshape
and Superfine Merino in 'Wisteria' from
Freyalyn
Isn't it all gorgeous - can't wait to spin some of this up!