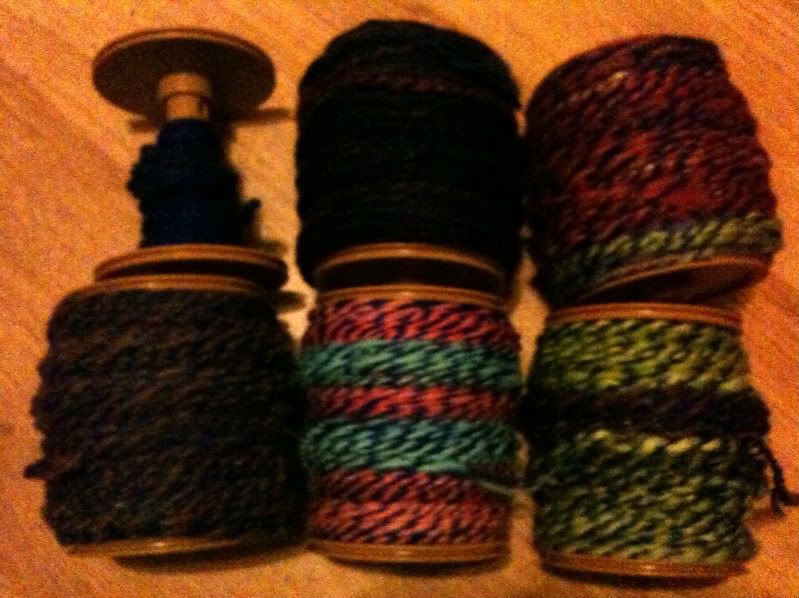 Well plying actually!
Last year I bought a Phat Fiber box and a Fibreholics box. These are boxes full of samples from all different dyers and they're good fun.
I decided to spin each sample one after the other until I had one long single (3 bobbins long!). Then I decided to spin up the purple fibre from
my first dyeing experiment
.
Then I plied the two together!
I ended up with quite a bit! I'm going to knit this into a bucket sized version of my
felted spinning wheel bag
and it'll sit beside my chair and hold whatever fibre I'm spinning!
I have also been having a play with my supported spindle that I bought at Wonderwool.
This is a whole different method of spinning! I have a little go before bed each night and I think I'm starting to get it. I must admit; my wheel is still my preferred method of spinning!