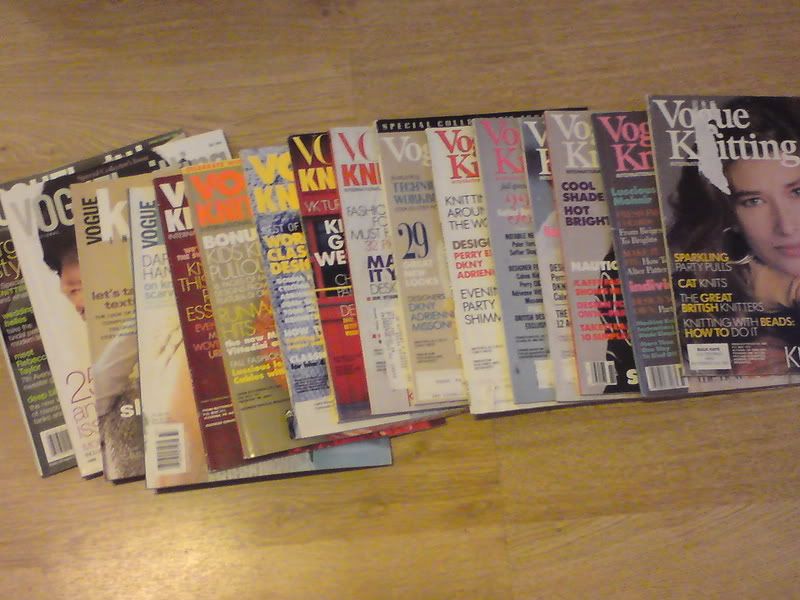 I was waiting for the post to arrive today because I've ordered a swift and a ball winder from someone on eBay who has
turned out to be a complete lying jerk! I won the auction last Wednesday and paid immediately (as is my usual practise!), I sent the seller an e-mail on Tuesday because I hadn't heard anything. They said it had been sent that morning and I could expect delivery today.
On the Wednesday I had one of those mails from Paypal telling me that they had done one of those postage
labels and today…………………nothing!
At least, not from THAT person who has my money, I did receive a bunch of old vogue knitting magazines and a skein of Hipknits wool from two different sellers on Ravelry!