I was going to try and be clever and do one long post detailing everything we did while we were on holiday last week, but due to the way blogger uploads
pictures
(why
does it insist
on putting
photos at the
B
EGINNING
of the blog?), I got myself all
turned around
and muddle
d up.

Therefore, I am starting again and I shall do a series of little posts. This first one is going to be about our time at Kerry's visiting Kerry & Herb, Herbie, Josh, Dominic (Nic) & baby Phoebe!
We arrived on the Sunday and stayed until Wednesday night, then we left for Scotland.Here is Alex with everything in
the back of our little Peugeot 207!
During our stay we visited a park which is run by :location removed by Kerry's request: Council, it only costs £1 to get in and the kids had loads of fun. Here are some photos: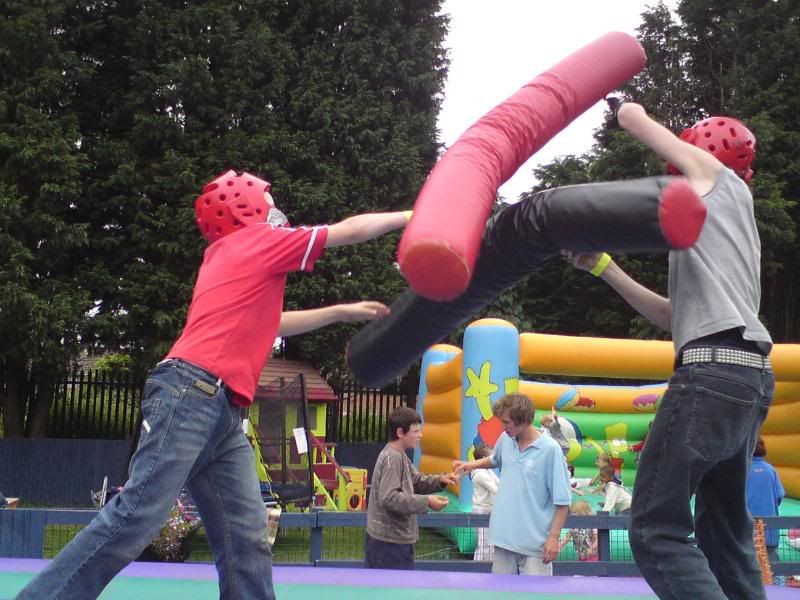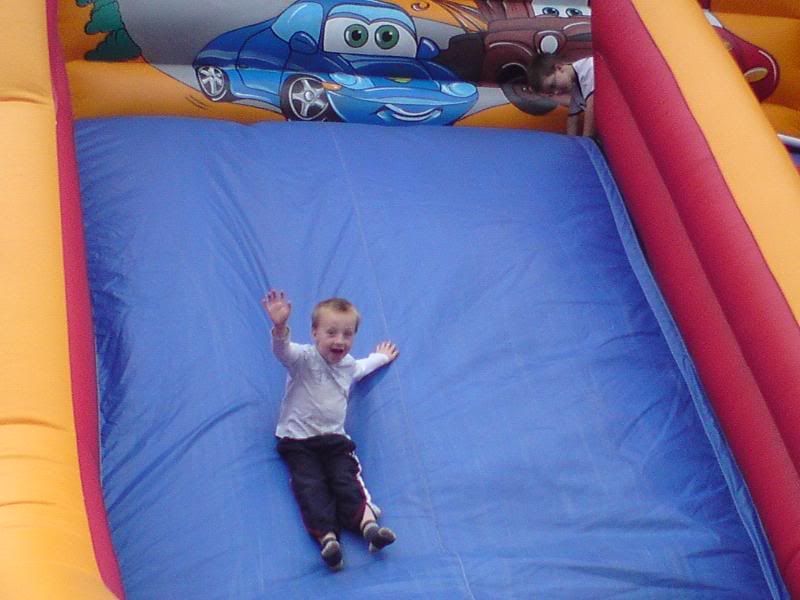 and here is the main reason for our visit - the newest recipient of my knitting - baby Phoebe!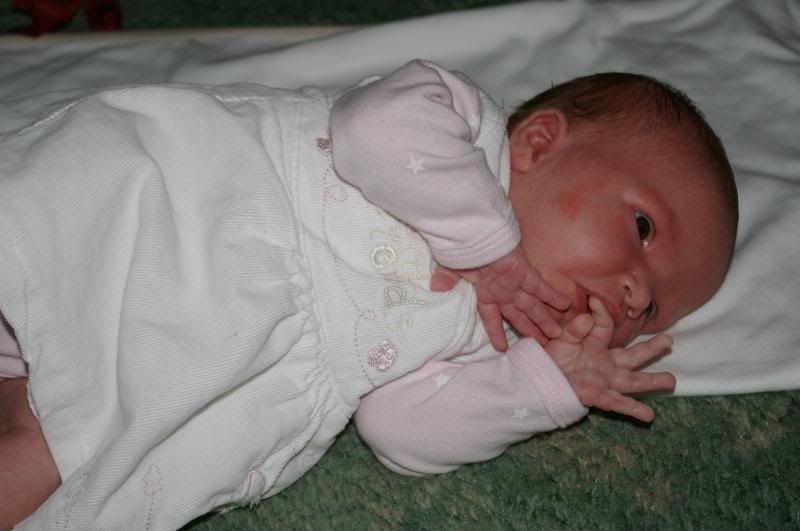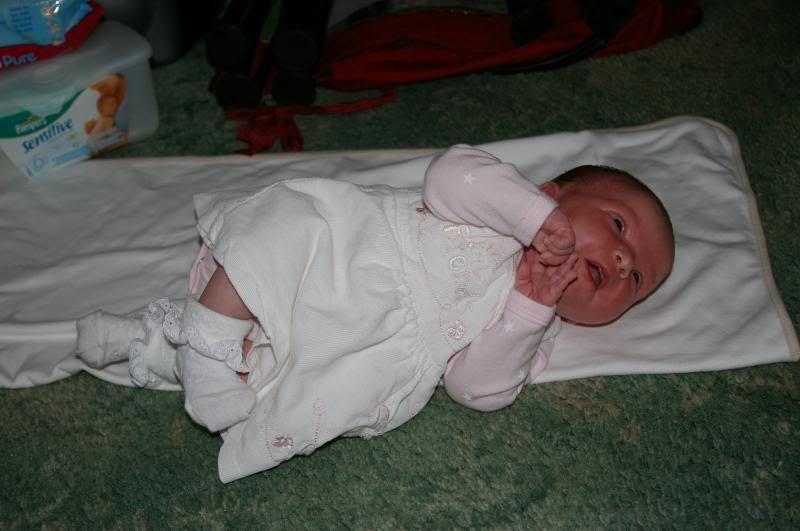 Here she is with Matt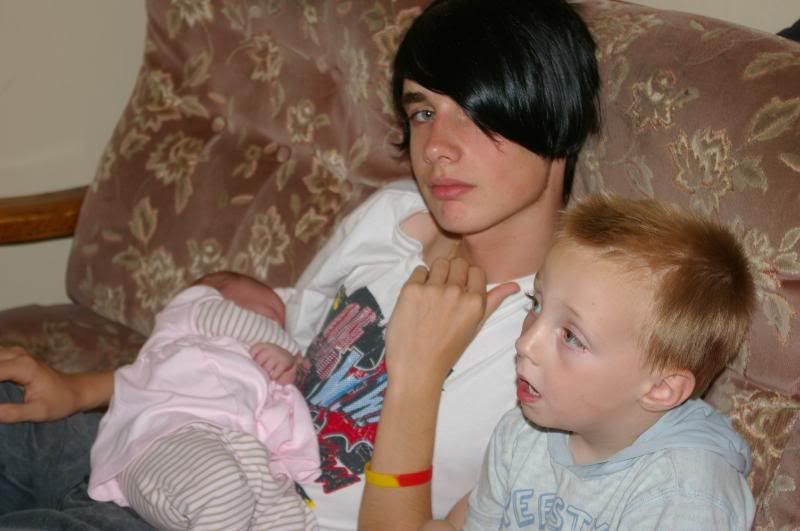 (who's convinced his hair looks cool like that!) and Nic and here's one of Alex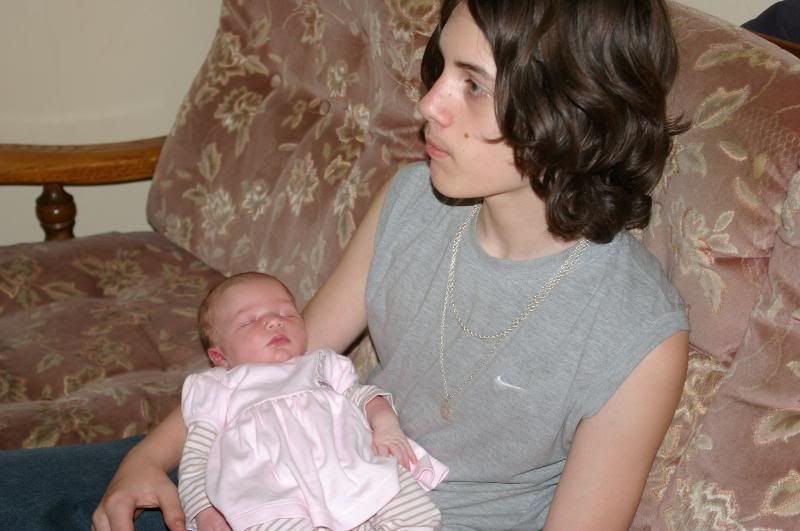 sneaking a quick cuddle!
I had to add this last photo of Nic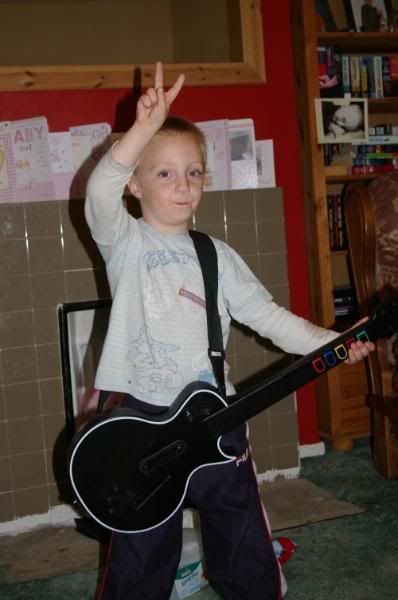 , he was playing Guitar Hero, but was quite happy to stop and pose for photos for his fans lol