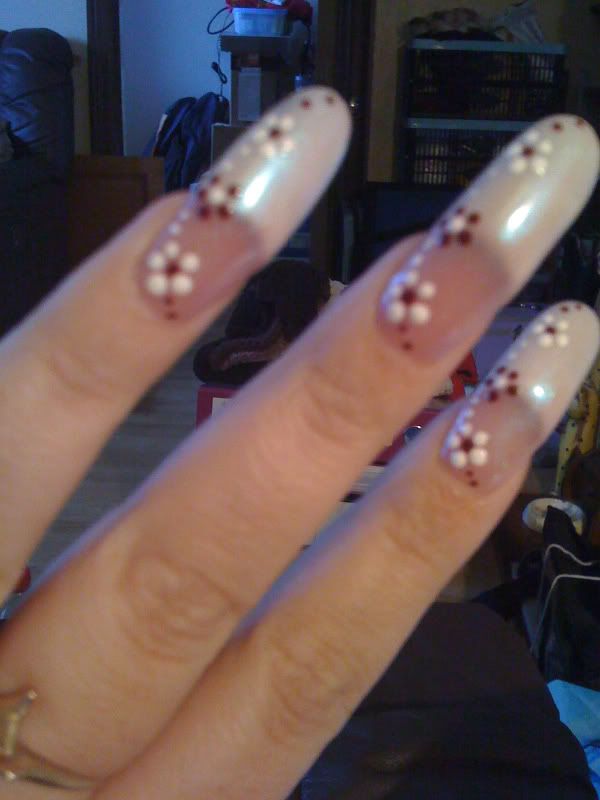 Had my nails done again today - don't they look fabulous!
Went to the cinema today to see Saw V, of course as soon as the film started I had the kids phoning to tell me that someone was misbehaving etc etc, drove me batty and I yelled at them all down the phone. Took me ages to calm down afterwards!

I just wish my kids would learn to co-exist for a few hours so I can watch a damn movie in peace!