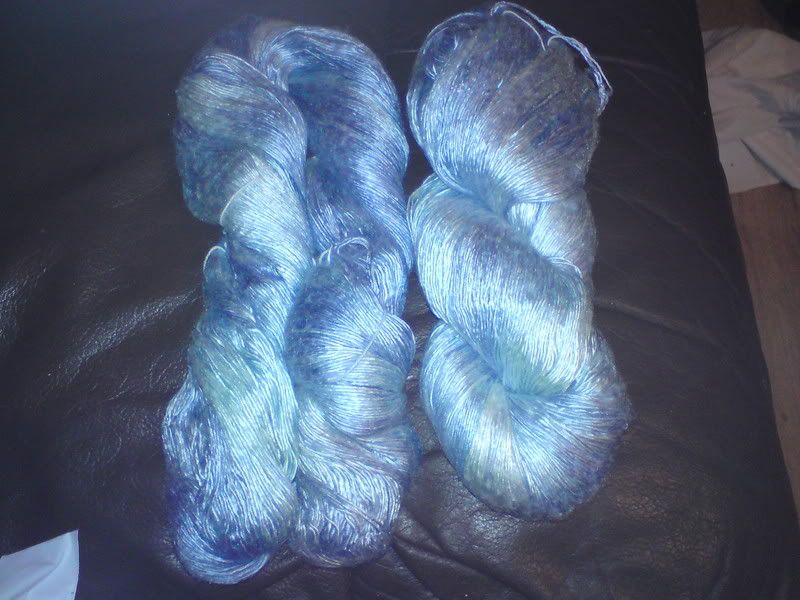 Oooooooooooooh, look what ca
me in the post today, I bought it from another Ravelry user and it is
simply gorgeous -– it's Knitwitches silk and there's
LOADS –- I'm going to have so much fun finding the perfect project for it! A friend has just loaned me Victorian Lace Today and A Gathering of Lace,
I'm bound to find something in there!


And here's a photo of Phoebe modelling one of the romper suits I made for her - apparently she's growing out of them fast!