Outline done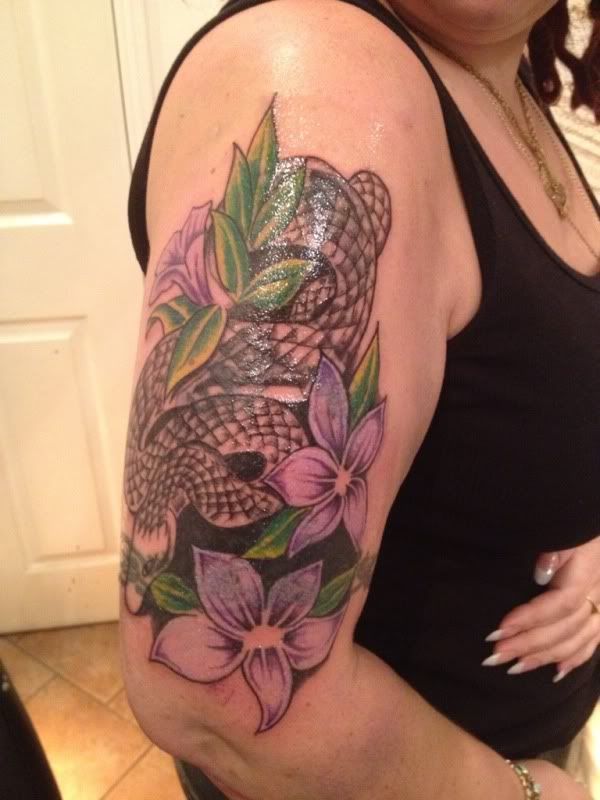 At the end of session 1
The cover up of the ribbon and the armband below it started yesterday.
Andy started tattooing at around 12.30 and we kept going until just before 5pm.
Unfortunately, it's not finished yet so I'll have to go back for another session, but I'll have to wait for this to heal first.
At the moment my arm feels like a piece of steak that's been walloped with one of those wooden mallets and my bed is covered in ink LOL
But I think it looks awesome and I already know how I'm going to replace the tribute!