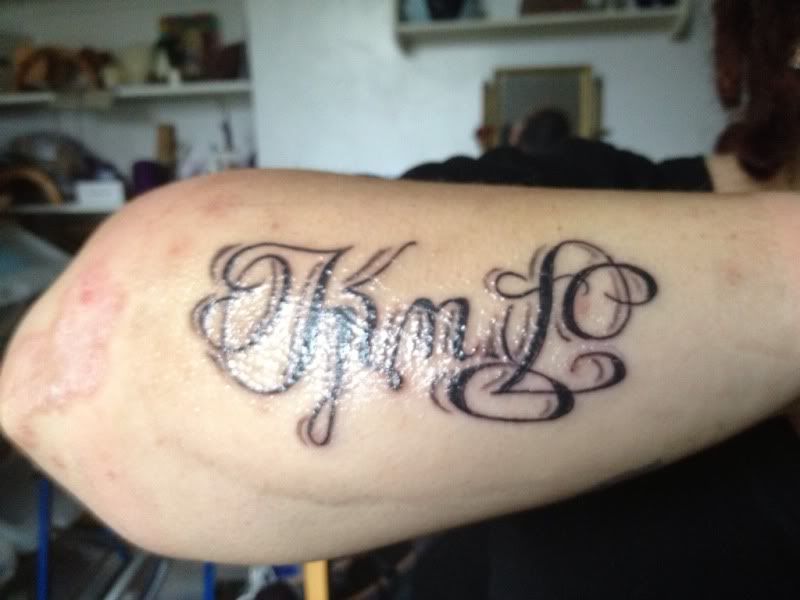 Tattoo #11
Tattoo that is!
Yesterday I went to see my tattoo artist; haven't seen him for years - he met a woman and moved to London with her several years ago.
Another guy took over his shop while he was gone (he did my tribute ribbon for dad).
Well, Andy came back a couple of years ago so yesterday we went to see him.
I came away with this tattoo - it's an ambigram of the words 'knit' and 'purl'
Pretty cool, huh?
While I was there, Andy had a good look at the ribbon I had done for Dad; he doesn't like it - he says the writing is all squished and hard to read, the ribbon doesn't look right and the tattooist has managed to scar the skin.
He has recommended I get a coverup done and have the ribbon redone.
Tattoo #12 is now booked!