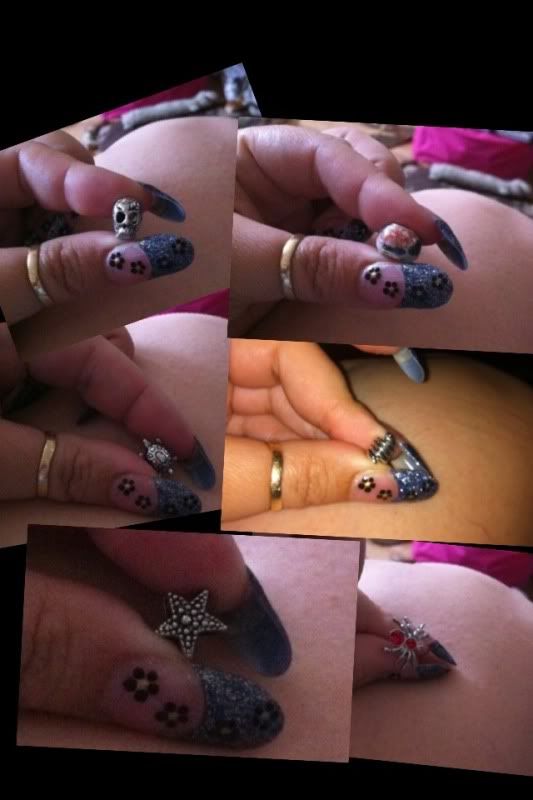 I've got about 9 beads in my hair now, all the original ones I bought at Woolfest, then I ordered this lot from
here
.
The little white one, top right, was sent as a freebie along with the five that I ordered - isn't that fab!
I've scattered the beads throughout my hair and I love how it looks today - all wild and messy!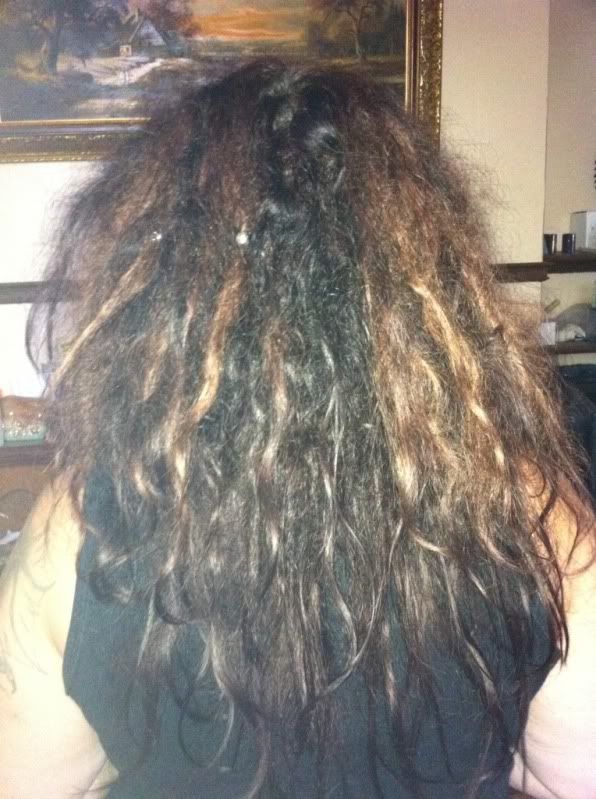 Got Jess to take a photo of the back of my head so I could get a good look at it - it's locking up nicely now!
The beads are holding well, there are loops and knots and it's still changing daily! If I'd known it was going to be this easy to dread my hair - I would've done it years ago!