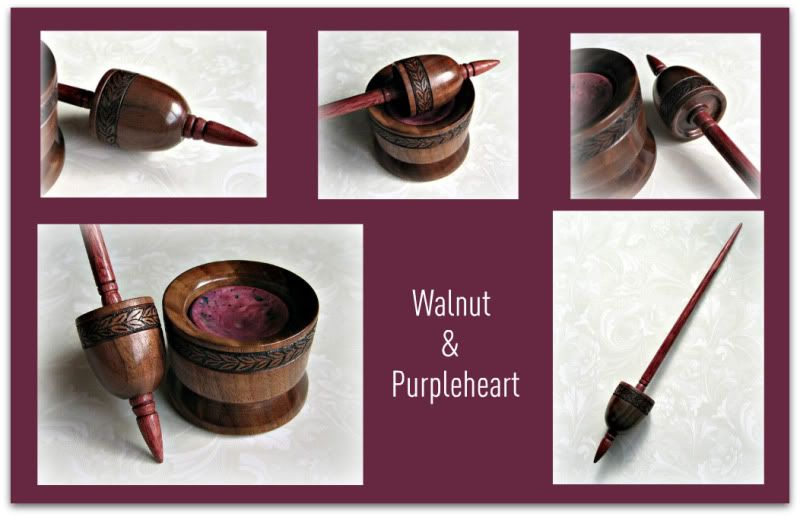 New spindle
Oh dear, spindles - support spindles - seem to be taking over! I now own a
Mexican Bocote
from
Gripping Yarn
and a
Tibetan
from
A Spinner's Lair
, I've recently ordered a gorgeous support spindle from
Grizzly Mountain Arts
too.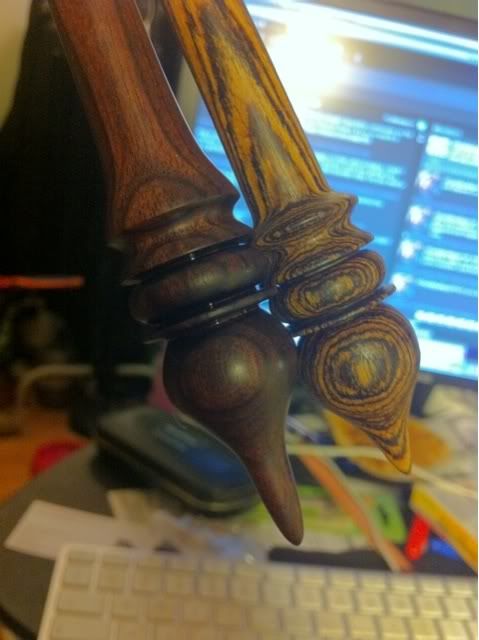 IST Spindles
Then a couple of weeks ago,
Ian
mentioned that he wanted to start making Russian support spindles, so I went over to show him the one I had and we talked about weight and how well they spun. Then he asked me to test a couple for him.
Look at these beauties! They both spin really well and I love them both! On the left is Kingwood and Mexican Bocote on the right.
I have projects on all of my spindles now - I think my wheel is a bit jealous!