On Saturday, we packed up the van with clothes, food, toiletries, dog food and the like and set off for Wales.
We caught the 12pm ferry from the Isle of Wight to Portsmouth and I started driving.
We headed towards Bristol and then across the Severn Bridge.
We ended up alternating between England and Wales as we drove along the border for a while, eventually pulling into Tidenham car park.
We took a dawdle along Offa's Dyke before settling in for the evening.
I went to sleep early, my back was absolute agony!
The next morning we ate some breakfast and walked along Offa's Dyke again.
By the time we got back to the car park; it was lunchtime. We ordered a burger from a guy with a mobile burger bar (it was scrumptious) then set off after lunch!
I got very pissed off with mum, she'll say "I want to go over here somewhere", but doesn't tell me where that is in relation to our current position, then gets pissed off if I go the wrong way!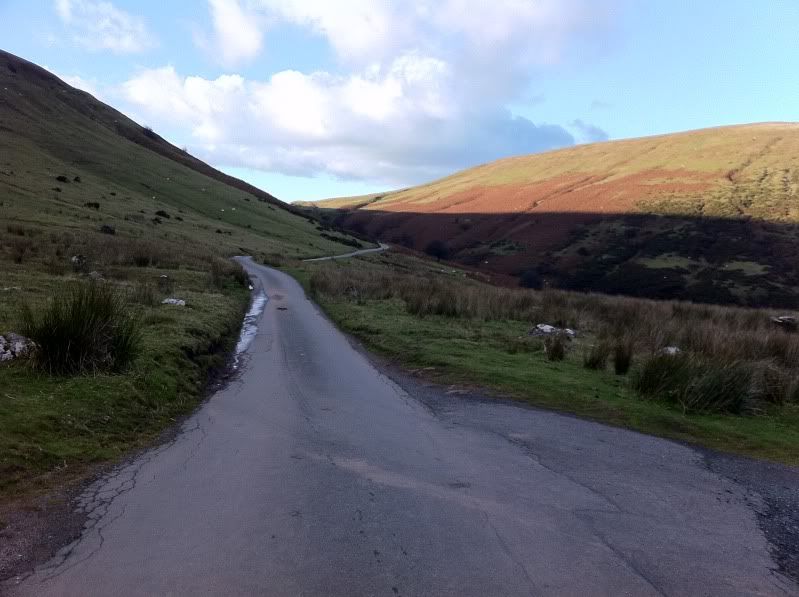 Gospel Pass
Gospel
Pass
which goes through the Black Mountains!
Now, anyone who lives in Wales is probably already laughing, Gospel Pass is a very narrow one track road and I took the camper along there!
I did a lot of reversing to let people past, scratched the side of my van by pulling over into hedges to let people pass.
Sunset
But eventually we reached the summit, just in time to see the sunset! It was amazing!
We camped here for the night. It was cold and I entertained thoughts of stabbing my mum with knitting needles - she SNORES!
I didn't get a lot of sleep and I woke feeling achey and tired, so after breakfast we went for a walk and burned off some energy before heading off to look for somewhere to get water for the campers tanks!
- Posted using BlogPress from my iPad