Unlike everyone else at my knitting group and my mother (who taught me to knit), I knit continental!
thisgoodlife has asked how to keep tension while knitting and purling continental so I knocked up this little tutorial for her and you.
I knit exactly the same way as everyone else except I hold the yarn in my left hand. The yarn is in my hand and then wrapped around my forefinger: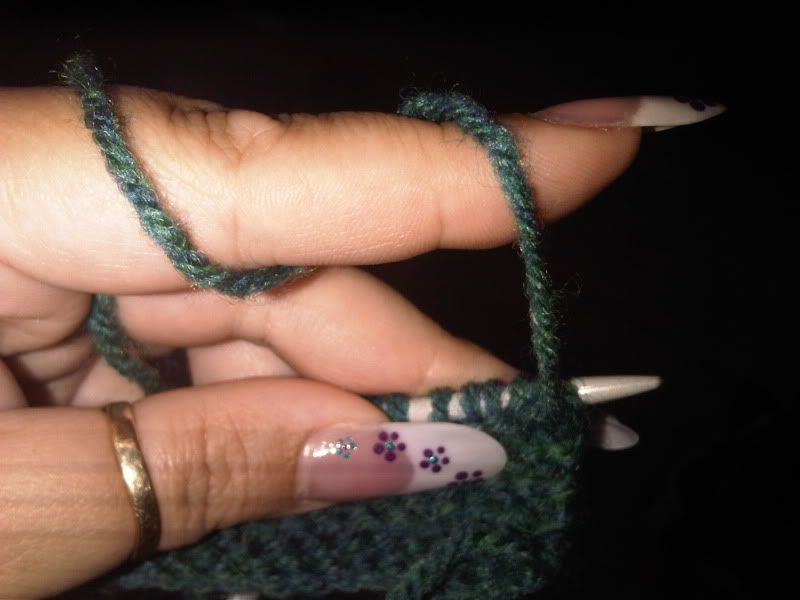 To knit, I insert the needle in through the front loop: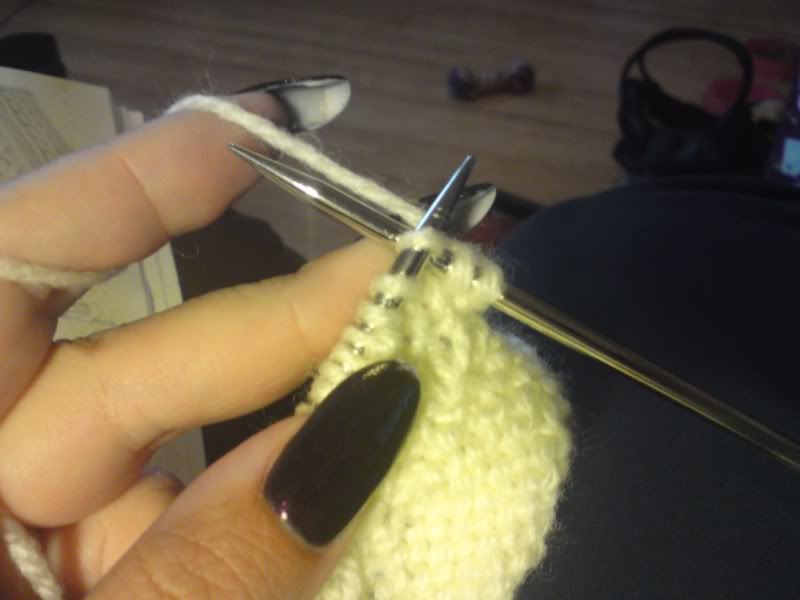 Then I move the right needle and the left forefinger slightly to get: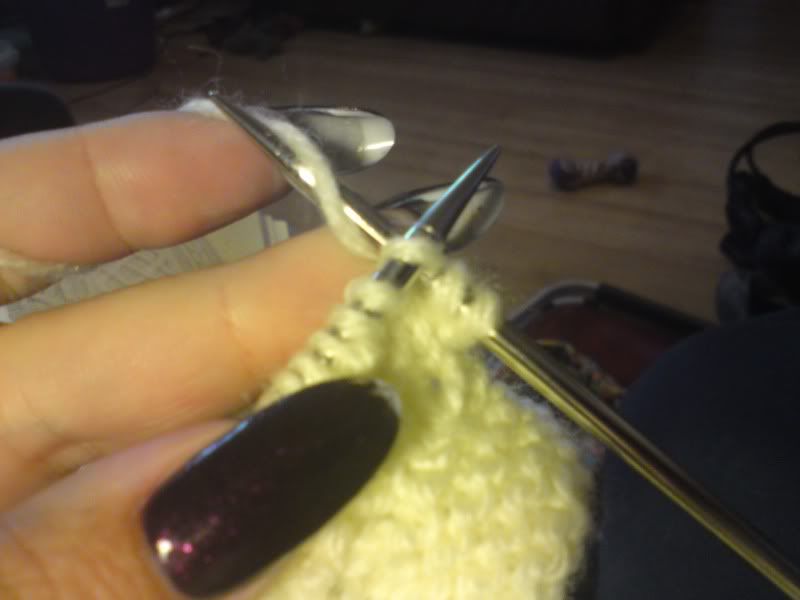 Now I pull the needle back through to make the new stitch.
To purl it's done in exactly the same way: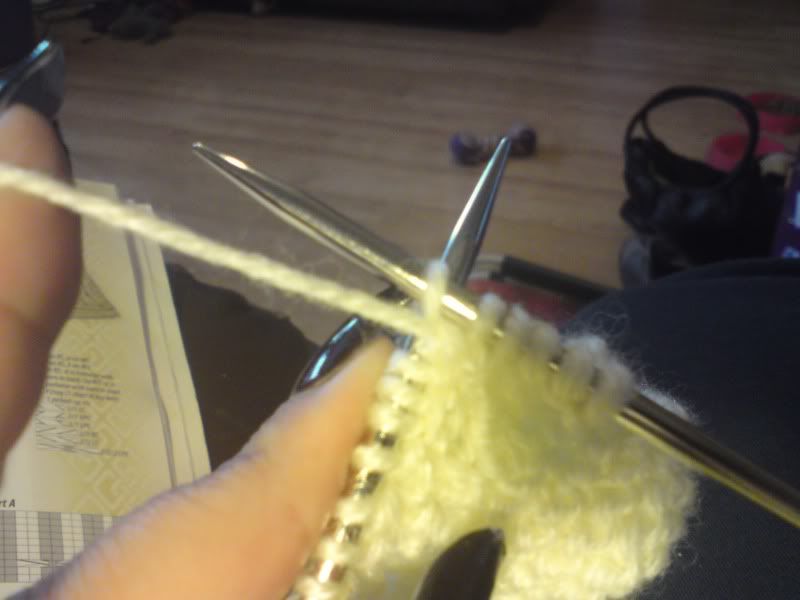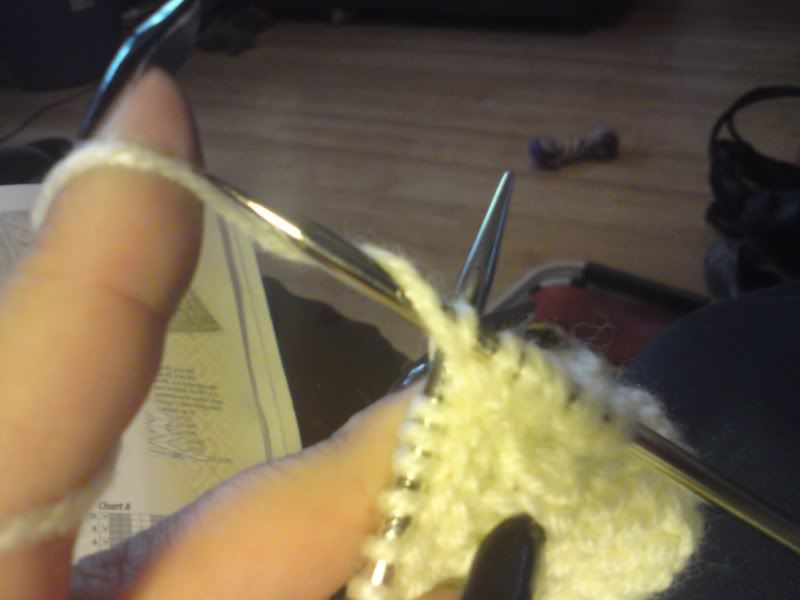 Now move your forefinger down in FRONT of your work:
Move needle through to create new stitch, raise finger slightly and slide stitch off left needle:
You can now knit continental!