On Monday evenings a group of us meet at various different places to sit and chat and craft and chat about crafting.
Monday this week I met up with Rachel and Rah (that's the other Rachel, it's easier for you lot if I call her Rah lol) at Table Table. We all had a meal and as I was absolutely starving; I ordered the 'Ultimate Sharing Sundae!'
It was humongous!
It had fudge brownie at the base, a couple of profiteroles, chocolate fudge truffle ice cream, vanilla ice cream all topped with whipped cream, hot chocolate sauce and two flakes!
Well, I managed about two thirds of it, so I gave Rah a clean spoon!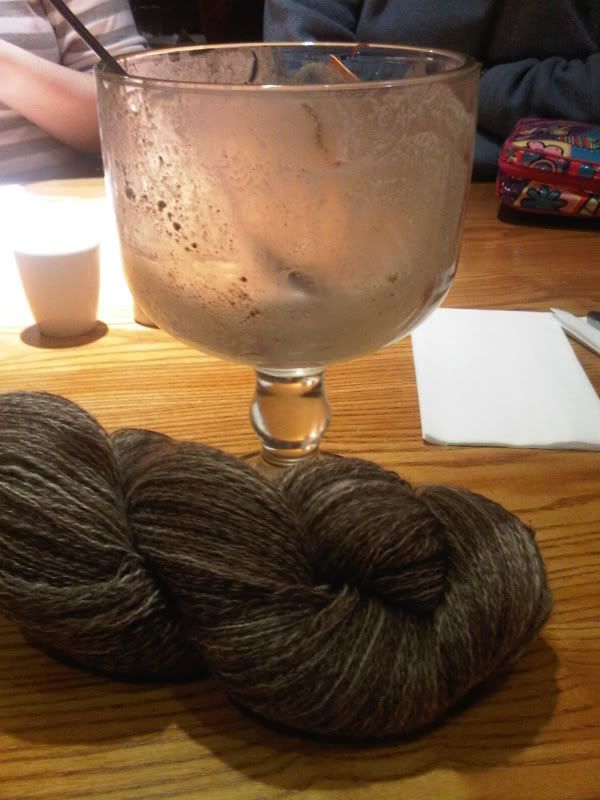 It was delicious!