I have been working on this, but it's taking forever and I'm so fed up with it and I just want it to be done already!
I've done about 70% of the walls (I'm having to do it in sections because the room isn't empty and I have to shift stuff around) and I wanted to see what the room would look like once I painted the wood.
So today I painted a skirting board.
The walls are white with a hint of pale blue and the wood is dark teal.
I really wasn't sure at first...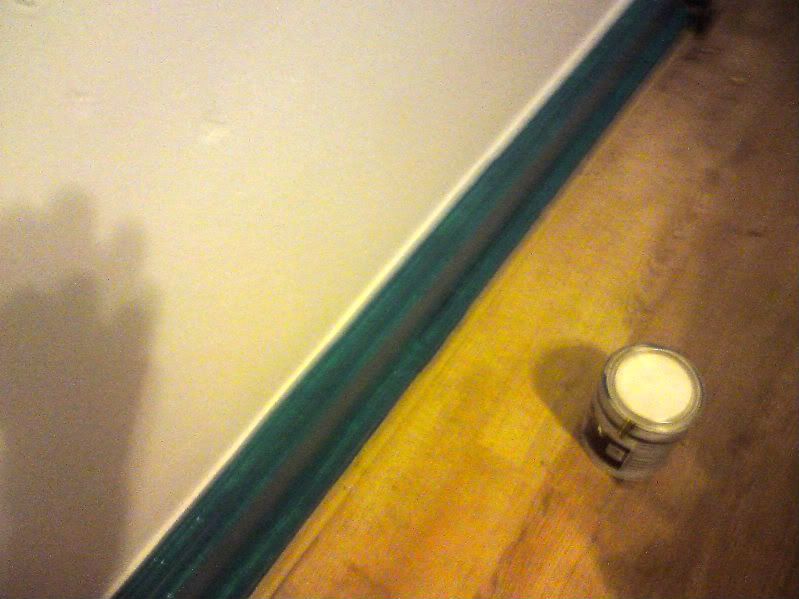 But I
love
it now! I just wish I could find someone quicker and with more stamina to finish the damn room!