Anyone who knows me well knows I have this conviction that sewing machines are the work of the devil!
You press a pedal and the thing goes
crazy
! This little needle bounces up and down, you get a big tangle of thread and a snapped needle!
You do!
After telling Helen this on twitter; she decided to teach me how to use her sewing machine....she taught me how to make a little square lined drawstring bag. I thoroughly enjoyed it and decided I would add sewing to my list of craft hobbies.
I visited our local Singer distributor and picked out a nice looking machine that the assistant told me would suit an absolute beginner, like myself, but would also suit someone more experienced - good machine to grow with!
As they did a layaway plan, I went for it.
I took possession of my fancy machine just before Christmas 2009......and haven't even plugged it in since then!
Fast forward to this year.
I taught a friend of mine to spin and she said she'd teach me to sew in return. I was very excited about this and she took my machine away to give a service and to familiarise herself with it. She bought it back just before we went to Italy and declared it a good machine and ready to go!
I took some material and interfacing to Italy with me, deciding that if the feeling grabbed me I would make two carry cases; one for my Sony Pocket Reader and one for Mum's Kindle. Naturally, I didn't get the time.
On Tuesday I received this gorgeous purse from Marianne! I'd sent her the fabric and some cash and she sent this back with my latest fibre club parcel? There was even some material left over. Marianne even put an iPhone pocket in it for me!
So after watching Prince William marry Catherine Middleton on the TV yesterday (wasn't her dress stunning!), I summoned all my courage and with my trusty twitter running; I got out my machine!
I started off by pinning the lining tight around the reader.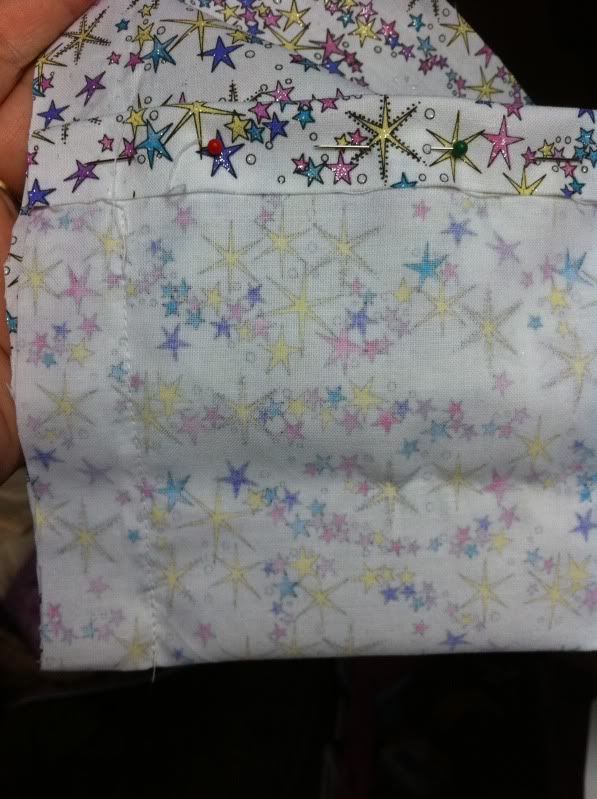 When I was happy with the snugness, I took a deep breath and sewed the two seams. I SEWED!!
Then I pondered how to attach the interfacing. After a bit of quick discussion with twitter, namely
andsewtoknit
, I decided the best course was to unpick the two fabulous lines I had done and redo it, but with the interfacing in place too.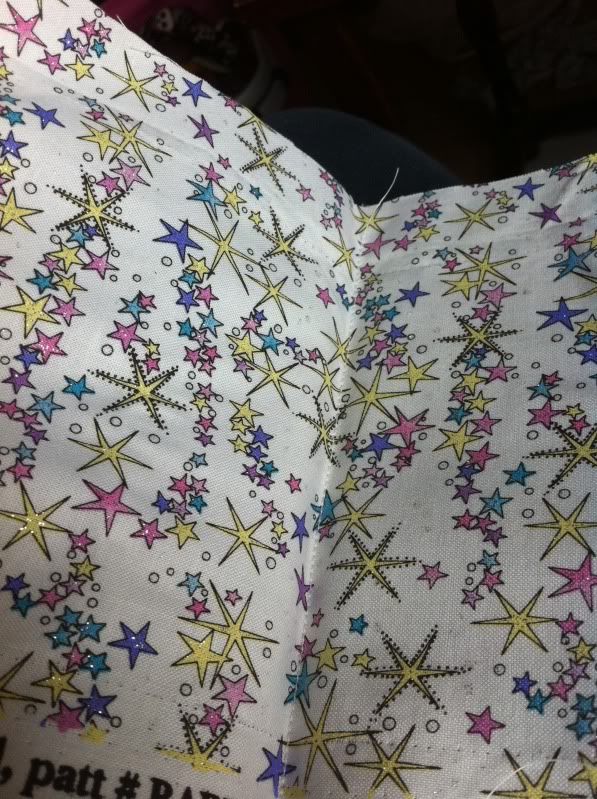 I also ran a seam along the bottom fold to make the fold a bit more tidy.
I was on a roll!
Then I spent the next several hours cutting, fitting and sewing the outer layer into place.
After about three hours, I had made THIS!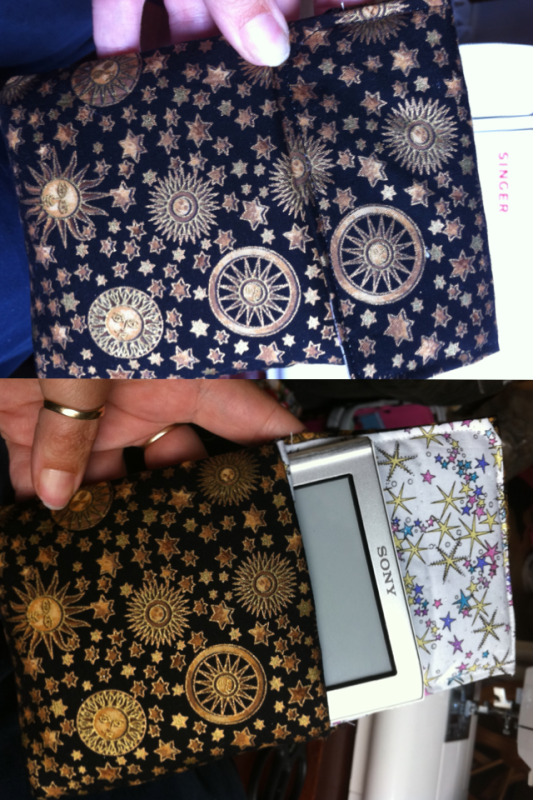 I am sooooooooo proud of this! I'm going to buy some of that Velcro on tape to make a closure for it (I forgot to add a button loop in my enthusiasm!), but that can wait. It fits and it fits snugly!
Now I've just got to make one for Mums Kindle!
- Posted using BlogPress from my iPad