Here's a pic, it's going well! I've been working on this for a week now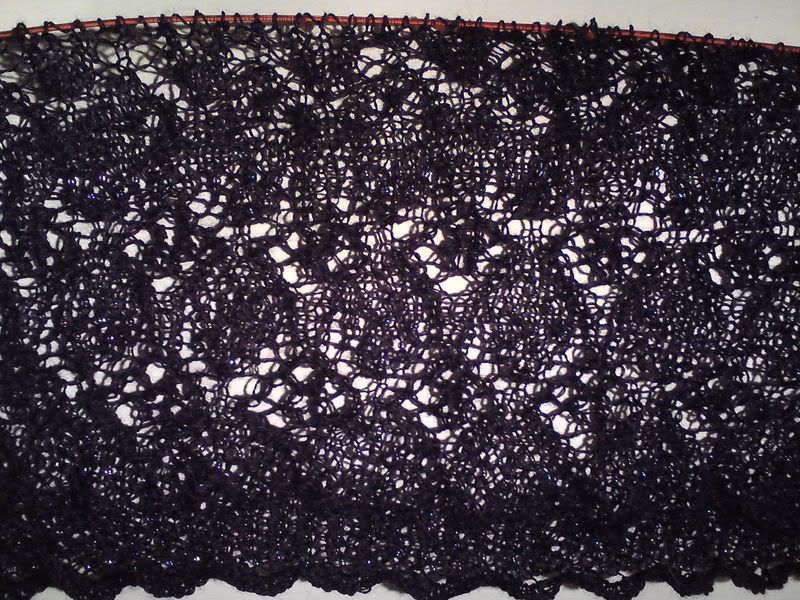 and I think I
would've been a bit further along if I hadn't decided to change the edging…that lost me a couple of days really.

But I've had a couple of all night sessions to catch up with the rest of the KAL group lol.

I'm now on the second set of charts which are fairly easy and don't involve any beading - I just hope I don't get bored doing them for the next 200 rows!